#FridayReads: Shark Week Starts This Sunday!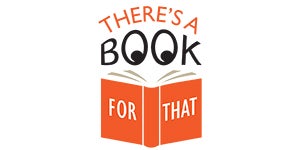 What has kept this phenomenon going strong for 29 years? Peter Benchley, author of Jaws and bonafide shark expert, should know. He says: "People are, and always have been, simultaneously intrigued and terrified by sharks. Sharks come from a wing of the dark castle where our nightmares live—deep water beyond our sight and understanding—and so they stimulate our fears and fantasies and imaginations."
Get yourself and the little ones in your life ready for Shark Week with some great reference books on these fascinating creatures, plus some fun reads to feed your sea-deep imagination.

FEATURED TITLES
BLUE MERIDIAN: THE SEARCH FOR THE GREAT WHITE SHARK by Peter Matthiessen
On a trek that lasts 17 months and takes him from the Caribbean to the whaling grounds off South Africa, and across the Indian Ocean to the South Australian coast, National Book Award-winning author Matthiessen describes the awesome experience of swimming in open water among hundreds of sharks; the beauties of strange seas and landscapes; and the camaraderie, tension, humor, and frustrations that develop when people continually risking their lives dwell in close proximity day after day.
JAWS: A NOVEL by Peter Benchley
Here is Peter Benchley's classic suspense novel of shark versus man, which was made into the blockbuster Steven Spielberg movie. The Jaws phenomenon changed popular culture and continues to inspire a growing interest in sharks and the oceans today.
DEMON FISH: TRAVELS THROUGH THE HIDDEN WORLD OF SHARKS by Juliet Eilperin
From Belize to South Africa, from Shanghai to Bimini, we see that sharks are still the object of an obsession that may eventually lead to their extinction. In this eye-opening adventure that spans the globe, environmental journalist Juliet Eilperin investigates the fascinating ways different individuals and cultures relate to the ocean's top predator.
FOR YOUNG READERS
SHARK WARS by EJ Altbacker
Since the dawn of time, prehistoric shark clans called Shivers have ruled over the earth's oceans, fierce protectors of all who swim. For eons, the Big Blue has prospered under Shiver Law, and the delicate balance of sea life kept sacred. Until now.
SUPER SHARK ENCYCLOPEDIA uncovers the secrets of the oceans by exploring a remarkable array of 80 sharks and other sea creatures — from Barrel Shrimp to Blue Sharks, Starfish to Bat Fish, and Hammerhead Sharks to Sandtiger Sharks, plus surfing penguins, deep-sea monsters, rays, eels and more. Packed with jaw-dropping facts about animal behavior and anatomy, new x-ray artworks utilize cross-sections and strip layers away to show key anatomical features in detail. It showcases record-breaking animals, such as the deadliest p …
THE OCTONAUTS AND THE WHITETIP SHARK (Grosset & Dunlap)
The Octonauts are out on the reef when a scary whitetip shark attacks the GUP-A! A tiny pilot fish offers to lend a fin, giving Barnacles a brilliant idea: Pilot fish get their food by eating gunk off of things, and whitetip sharks offer pilot fish protection in return for cleaning their teeth. Maybe all this whitetip shark needs is a friend. Octonauts, let's do this!
For more on these and other shark titles visit the edelweiss collection: Shark Week 2016
Posted: June 23, 2016