#FridayReads: Twin Lit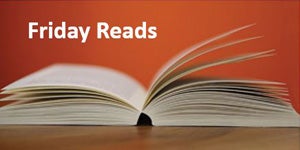 We've noticed a recurrent theme in new novels' characters… twins.  From the eerie to the humorous to the poignant, and whether you have a twin or not, the following books are sure to fascinate: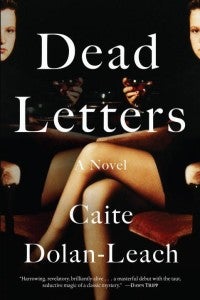 DEAD LETTERS by Caite Dolan-Leach
In this sharp and clever debut novel of suspense, a young woman—presumed dead—leaves a series of clues for her twin sister, which leads her on a scavenger-hunt-like quest to solve the mystery of her disappearance.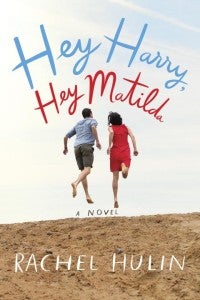 HEY HARRY, HEY MATILDA by Rachel Hulin
Hey Harry, Hey Matilda is the story—told entirely in hilarious emails—of fraternal twins Harry and Matilda Goodman as they fumble into adulthood, telling lies and keeping secrets, and finally confronting their complicated twinship.
ARROWOOD by Laura McHugh
Arrowood is the most ornate and beautiful of the grand historical houses that line the Mississippi river in southern Iowa where the days are long and humid and communities are small and closed. It has its own secrets and ghostly presence: it's where two small twin girls were abducted twenty years previously – never to be seen again…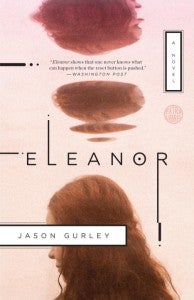 ELEANOR by Jason Gurley
Eleanor and Esmerelda are identical twins, inseparable until a terrible accident claims Esmerelda's life. Eleanor's family is left in tatters and Eleanor is forced to grow up quickly as she becomes the target of her mother's grief-fueled rage. Years pass, and at fifteen, Eleanor's painful reality begins to unravel in inexplicable ways.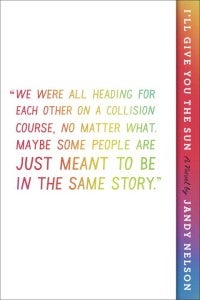 I'LL GIVE YOU THE SUN by Jandy Nelson
Ages 14 And Up
The Printz Medal winner and Stonewall Honor book!
At thirteen, Jude and her twin brother are NoahandJude; inseparable. Noah draws constantly and harbors has a crush on the charismatic boy next door, while daredevil Jude cliff-dives and wears red-red lipstick and does all the talking for both of them. At sixteen, they are barely speaking. In between, something has happened to wreck the twins in different yet equally devastating ways.
For more on these and related titles visit the collection: Twin Lit
Posted: February 23, 2017