Girls Write Now Honors Robyn Crawford on Facebook Live (4/3)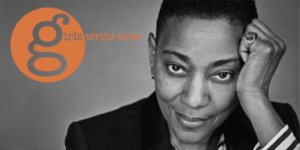 Robyn Crawford, author of A SONG FOR YOU: My Life With Whitney Houston (Dutton), is being honored with an Agent of Change Award at a special Girls Write Now virtual event. Crawford will give a short speech and participate in a Q&A. Girls Write Now mentees will also be presenting their original work. Tune in via Facebook Live on Friday April 3, 6:00pm (EDT).
Deeply personal and heartfelt, A SONG FOR YOU is the vital, honest, and previously untold story that provides an understanding of the complex life of Whitney Houston. Finally, the person who knew her best sets the record straight.
After a long career in the music industry, Robyn Crawford is now focused on mental and physical wellness and writing. She lives in New Jersey with her wife and children.
Posted: April 2, 2020