Give Back for World Book Day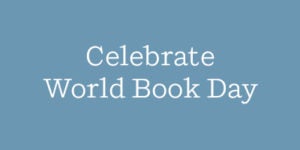 At Penguin Random House, as a global community of book lovers, today and every day is World Book Day. We believe in the power of books to transform lives and are passionate about making a positive difference in the world with our publishing and by giving back to local communities around the world.
We are on a mission to foster a universal passion for reading and to connect readers everywhere with books that inform, entertain and inspire. Now let's make 2019 even better, together!
Today, April 23, in celebration of World Book Day, for every book purchased on our site, Penguin Random House will donate $1 to Worldreader – a non-profit organization that champions digital reading in underserved communities.
Together we can create a world where everyone can be a reader. Shop our books and give back.
Posted: April 23, 2019