Give the Best Books All Season Long with Help from the Penguin Hotline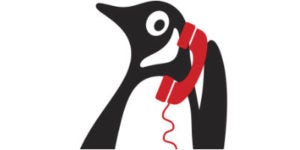 The busiest gifting season is approaching, and the Penguin Hotline is back in business! Inspired by the Butterball Turkey Hotline, the Penguin Hotline, now in its fourth year, offers free personalized book recommendations via email for everyone on your holiday gift list. From November 28th through December 18th, simply fill out a quick form online and receive a curated list of suggestions from one of the hundreds of Penguin Random House employees on duty. In a world overrun by algorithms, the Hotline offers a more personal touch, recommending books from every publisher across the industry.
Don't forget to celebrate #GivingTuesday with books. Click here to learn more about how you can give back with books to those in need all giving season.
Posted: November 28, 2017