Eika, Grossman, Melchor, Tokarczuk on 2022 International Booker Prize Longlist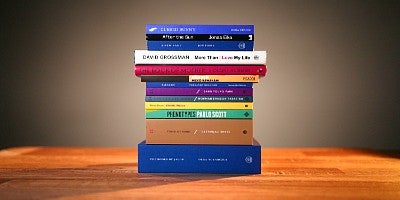 The 2022 International Booker Prize thirteen-title longlist includes four English- and Spanish-language titles published by Penguin Random House imprints. The prize annually awards one author and their translator £50,000 for their outstanding work of fiction. Finalists for the prize will be announced on April 7, and the winner on May 26.
AFTER THE SUN by Jonas Eika, translated by Sherilyn Nicolette Hellberg (Riverhead Books)
MORE THAN I LOVE MY LIFE by David Grossman, translated by Jessica Cohen (Alfred A. Knopf in the U.S., Jonathan Cape in the U.K.)
(Grossman previously won the International Booker Prize in 2017 for HORSE WALKS INTO A BAR, also published by Knopf.)
PARADAIS by Fernanda Melchor (Literatura Random House)
THE BOOKS OF JACOB by Olga Tokarczuk, translated by Jennifer Croft (Riverhead Books)
(Tokarczuk, the 2019 Nobel Prize for Literature winner, previously won the International Booker Prize in 2018 for FLIGHTS, also published by Riverhead.)
To view the complete longlist, click here.
Posted: March 14, 2022