Hannah Michell, Author of EXCAVATIONS, on How Reading Changes How She Sees the World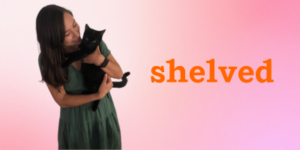 Today, we bring you Hannah Michell, author of  EXCAVATIONS (One World), a  "sharp, impressive debut about corruption among South Korea's elite" (The Boston Globe, Best New Books for Summer 2023). 
Shelved asked Michell about how to write about large, powerful themes while maintaining intimacy and which book we're most likely to find her re-reading. Read more below!
What's your favorite reading spot and what might we find you re-reading? 
I don't have a favorite reading spot. However, essential to my reading is my cat, Magic, who will often come and nap on my lap as I read.  
You are most likely to find me re-reading Arundhati Roy's The God of Small Things because it is a masterpiece that I love to study for its puzzle like structure and its gorgeous and intimate details.   
You studied anthropology and philosophy. Does writing shape the way you understand the world and how so? 
Recently, in an interview, another writer asked me a series of questions about my fiction that made me realize that I have drawn a lot of inspiration from my academic research on transnational adoption, for example, or the gendered experience of female activists.  So it feels like it is reading, rather than writing, that helps me to understand the world. On the other hand, writing helps me to imagine and clarify what my characters might think and feel.  
Larger themes of power and corruption hit close to home in your novel—how do you write about something so big, while maintaining the intimacy of a novel?  
It all comes down to character, I think. Intimacy is created when a reader can access the embodied experience of a character – how they are feeling and thinking or what they are noticing about the world around them. Scenes where characters are navigating major historical events or where they are in conflict with corrupt authority figures can give a sense of character being up against something larger than themselves.
Posted: August 5, 2023