What about the Children? When Parenting, Careers and Class Collide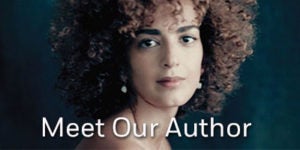 Leïla Slimani became the first Moroccan woman to win the prestigious French literary prize, the Prix Goncourt, which she received for her novel, THE PERFECT NANNY, a #1 bestseller in France.  Now this Penguin Books Original is an Indie Bestseller in the U.S.  Both a riveting thriller and a literary exploration of issues of class, modern parenting, and feminism, it captures the sometimes overwhelming isolation of raising young children as well as the financial and emotional strain of navigating careers, costly childcare, social pressures, and personal fulfillment.  
In this "Meet Our Author" interview, Ms. Slimani offers insights into the creation of her book, personal research, plotting process, and style of storytelling.
You "give away" the ending in a very shocking, blunt way in the first line of THE PERFECT NANNY. You write, "The baby is dead. It took only a few seconds." Why did you choose to structure the novel this way?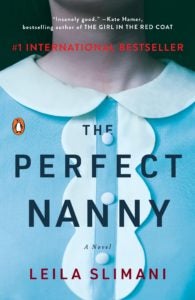 I did not want to write a classical thriller. It's a specific type of book with its own codes: I did not want the police investigation or the morbid suspense around the likely killing of the children to be the main narrative element. With that time inversion, the reader effectively conducts the investigation himself. The stunning shock of the very first pages is meant to hook the reader and heightens their level of attention. They can then focus on the many different lights I cast on Louise and build their own perspective on what made Louise commit such a hideous act. The book construction "spoils" the ending but creates a very powerful, sometimes uncomfortable tension by placing the reader at the heart of the action.
You've said that the character of Louise is influenced in part by your experiences observing your own childhood nanny, whose condition was very isolated, with no family of her own, and at times harbored resentment toward your family because of it.  Your portrayal of Louise is sympathetic as often as it is unsettling. What drew you to the idea of writing about a nanny?
I wanted to tell my own experience of being a child who was partly raised by a nanny and a mother who entrusted her child with a nanny. I also wanted to explore to tell the living conditions of a modern family.
I found the complexity and ambiguity of being a nanny interesting. Nannies are women who raise children who are not their own; they create ties by taking care of them, feeding them, loving them—and then eventually, they must leave them. They live in houses they do not own. They share all the intimacy of a family without ever becoming a true member of that family. On top of that, there are the common cultural and social and economic gaps between nannies and the families that employ them.
I wandered a lot in public squares and children playgrounds to effectively observe those nannies at work; they are almost invisible to us and yet they make it possible for us to entertain a working life. I was fascinated by this woman proletariat, and I wanted to some extent shine a light on these forgotten women.
Your first novel, Dans le jardin de l'ogre  (IN THE GARDEN OF THE OGRE, forthcoming from Penguin Books), concerns a female sex addict. How do you find your characters?
Tolstoy used to say that Anna Karénina was actually living with him and that was she who dictated the book. It sounds crazy but I think it's true. A character forces their way into your mind and feelings, becoming a real obsession. Everything then turns around them: the story, the environment, the action. The same happened with Adèle, the main character of Dans le jardin de l'ogre.  Following the Dominique Strauss Kahn case (again a true story local to New York City), I wondered, what if a woman had such a sexual addiction? This gave birth to Adèle who then lived with me for some time.
Posted: January 26, 2018