Helping Our Authors (And You) Help Our Indie Booksellers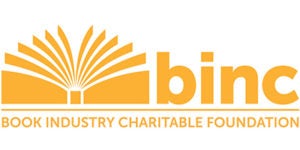 Many of our caring authors are asking us how they can assist independent booksellers. Penguin Random House Sales colleagues are offering a wealth of suggestions, many of which you can adapt and implement to help support our accounts.
FOR AUTHORS WHO ASK "WHAT CAN I DO TO HELP?"
Support booksellers in need:
Donate to the Binc Foundation (Book Industry Charitable Foundation), which provides financial support not only to bookstores but to booksellers who need help with household finances and medical bills – remember many booksellers are out of work right now, some without health insurance. Link: https://www.bincfoundation.org/
For your favorite local indie(s) with whom you have an existing relationship:
Don't hesitate to contact them by phone or email to see how you can help – and please understand if your bookseller sounds a little frazzled. They are very busy right now!
As always: If you haven't already posted them, please consider adding links to your local indies on your website, in your newsletters, and in your social media
Some stores are also working on getting signed book plates from local authors (in some cases, the book plates are personalized – each store will let you know what is doable)
Books make great gifts, especially for children who are stuck at home. Shopping local makes a difference!
For audio listeners: Start a Libro.fm account and link to your favorite indie
Can't say it too often: Buying gift cards make a huge difference, and think how much fun it will be to redeem them when stores reopen.
General indie bookstore support:
Please link to Indiebound.org on your website
Give a shout-out to indie bookstores on your social channels and in your author newsletters when you promote your own book, when you make a purchase from an indie, or when you see a bookstore is doing something fun, creative, and helpful
Please talk to your publicist about the possibilities for you doing virtual events (book clubs, discussions, story times, etc.) at indie bookstores
Every sale counts! Encourage your followers to shop indie and to buy gift cards.
A new platform that supports indies:
Check out Bookshop.org – it's easy to become an affiliate and start your own page. See attached PDF from Bookshop.org. (Author affiliates receive 10% of every purchase)
You can quickly build your own cool author page featuring your books, plus you can also create interesting lists of books (e.g. the ten books you always turn to when things are uncertain, five happy books to cheer you up, etc.)
Don't forget to include links to Bookshop.org in social media posts, newsletters, etc.
Pass the word:

Support your local indie bookseller.
Thank you for caring.
Posted: March 26, 2020