Hillary Rodham Clinton and Chelsea Clinton to Co-Author Children's Picture Book That Celebrates Grandmothers, Philomel to Publish in March 2020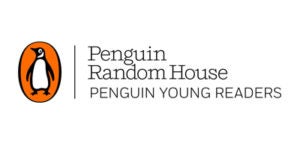 Philomel Books, an imprint of Penguin Young Readers, announced today that Hillary Rodham Clinton and Chelsea Clinton will team up to celebrate the connections families have across generations with GRANDMA'S GARDENS, a children's picture book that highlights the special bonds between mothers, grandmothers and the children they love. Illustrated by Carme Lemniscates and inspired by Secretary Clinton's mother Dorothy, this heartwarming mother-daughter book shares the way gardens can be wonderful places to learn, to discover, to share stories, and to spend time with people you cherish. The book is scheduled for publication on March 31, 2020.
"This book is a tribute to family, and to my mother in particular, whose gardens played a special role in Chelsea's life, and we've continued that tradition in my garden with my grandchildren. I hope other grandparents read this book with their grandchildren and that it starts conversations about the traditions we have with the people we love and the powerful bonds they create," said Secretary Clinton.
"My grandmother Dorothy played a pivotal role in my life, and I cherished the time we were able to spend together—including in gardens where she taught me about responsibility, beauty, and always encouraged my curiosity. I'm so happy that she passed her love of gardens to my mother and to me, and that we get to pass that love on to my children," said Chelsea Clinton. "It has been a joy working on this book with my mom and I hope that grandparents, parents, and kids will enjoy reading it together."
"In GRANDMA'S GARDENS, Chelsea and Hillary Clinton and Carme Lemniscates created a heartfelt book that celebrates the beauty of the relationship between grandmothers and grandchildren, as well as the myriad ways gardens can enhance and enrich the lives of families the world over," said Jill Santopolo, Associate Publisher of Philomel Books. "It was such a pleasure to work with them on this project, and I hope families will read it together and it will inspire them to talk about their own stories and the love that they pass down from generation to generation."
Posted: September 9, 2019