Hogarth Author Anthony Marra Wins the Simpson Family Literary Prize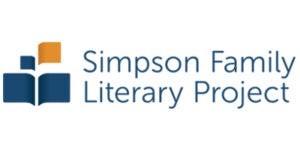 Hogarth author Anthony Marra has won the Simpson Family Literary Prize, which honors mid-career authors who have earned a distinguished reputation with a $50,000 cash award to encourage and support forthcoming work. Now in its second year, the Simpson Prize is administered by the University of California, Berkeley English Department and the Lafayette Library and Learning Center Foundation. As the prize winner, Marra will give a public reading, make a limited number of Bay Area public appearances, and be in brief residence at the Lafayette Library and UC Berkeley.
Author Joyce Carol Oates, who is on the project committee, and presented the prize, said: "Anthony Marra is a warmly inspired storyteller and a brilliant stylist. He is at once a chronicler of savage history and of the most tenderly intimate of emotions. Both his highly acclaimed works of fiction — A CONSTELLATION OF VITAL PHENOMENA and THE TSAR OF LOVE AND TECHNO — astonish with their capacity for illuminating the secrets of the human heart and will endure as unique contributions to American literature of the early 21st century."
Marra responded: "I am deeply honored and grateful to receive the 2nd annual Simpson Family Literary Prize. I will use the time this opportunity affords to finish my current project, a historical novel about the community of European refugees and exiles in 1940s Hollywood.
"This is my first work set in America, and though mid-century Los Angeles ('Sunny Siberia,' as exiles called it) is new terrain, this novel is preoccupied with the same concerns as my previous books: political coercion, historical amnesia, and falsified realities. At a time when these themes dominate American political life, this novel and the questions it raises feel all the more urgent to me. I look forward to discussing this and more in engagements with the Berkeley English Department and the Lafayette Library and Learning Center.
"My current novel, like THE TSAR OF LOVE AND TECHNO and A CONSTELLATION OF VITAL PHENOMENA, is structured as a tapestry of interwoven narratives and voices. It's an architecture I'm drawn to because it suggests that storytelling is communal. And so it gives me tremendous pride to think that the little thread of my life has been woven into the larger story of the Simpson Family Literary Project."
Posted: April 9, 2018