Hogarth Author Claire Adam Wins the Barnes & Noble Discover Prize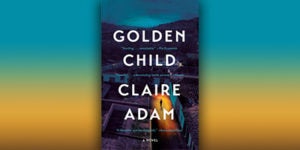 Hogarth author Claire Adam has won the 2019 Barnes & Noble Discover Prize for her debut novel GOLDEN CHILD. The prize has been awarded annually by the book retailer since 1990, and honors outstanding works from authors at the start of their careers. GOLDEN CHILD is a deeply affecting debut novel set in Trinidad, following the lives of a family as they navigate impossible choices about scarcity, loyalty, and love. The Discover Award adds to GOLDEN CHILD's list of accolades, which also includes the UK Desmond Elliot Prize.
GOLDEN CHILD has been widely praised by the critics, from People to USA TODAY, where it has been described as "[A] powerful debut . . . a devastating family portrait—and a fascinating window into Trinidadian society." and "[An] emotionally potent debut novel…", respectively.
Hogarth author Regina Porter's THE TRAVELERS was also announced as a 2019 Discover Awards Notable fiction title.
Congratulations to our authors and our publishers.
Posted: January 31, 2020