How Celeste Ng Writes Novels That Reach Our Inner Selves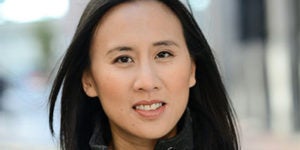 Penguin Press author Celeste Ng made an indelible impression on readers when her debut novel, EVERYTHING I NEVER TOLD YOU, was published in 2014. It won the APLA Alex Award for Fiction and was a New York Times Book Review "Editors Choice."  A Times reviewer noted:  "If we know this story, we haven't seen it yet in American fiction, not until now …"  This week marks the arrival of Celeste's second book, LITTLE FIRES EVERYWHERE, which explores the weight of secrets, the nature of art and identity, the ferocious pull of motherhood – and the danger of believing that following rules can avert disaster. 
Fellow Penguin Random House author Jodi Picoult: "I read LITTLE FIRES EVERYWHERE in a single, breathless sitting. With brilliance and beauty, Celeste Ng dissects a microcosm of American society just when we need to see it beneath the microscope: how do questions of race stack up against the comfort of privilege, and what role does that play in parenting?  Is motherhood a bond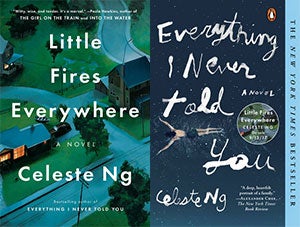 forged by blood, or by love?  And perhaps most importantly:  do the faults of our past determine what we deserve in the future?  Be ready to be wowed by Ng's writing — and unsettled by the mirror held up to one's own beliefs."
In this "Meet Our Author" interview, Celeste offers a window into her daily routines, the inspirations behind her stories, and how Penguin Press has impacted her writing career.
How would you describe your writing regimen and routines?
Right now, my writing time is scheduled around my son: when he's at school, I'm writing. That means I'm basically at my desk (or reading or doing related work) from 9:00 until 3:00. I usually start off the day by reading over what I wrote the day before; usually I can see how to take it further, or I'm horrified and frantically get to work rewriting. As needed, I take breaks to visit the library, do research, or read other people's books—there are few things more inspiring than seeing brilliant work fellow writers are doing. And when I get really stuck, I go for a walk: that always seems to jar things loose. Of course, throughout all this, there's a healthy dose of Twitter for work breaks.
Where do inspirations for your book characters and storylines come from?
I've realized I approach writing as a psychological exercise: I'm always asking, "Why would someone do that?" If you pay attention, people are always doing things that don't make logical sense, whether it's as large as deciding to walk across the country or as small as picking a fight with someone they love. But there's always a reason people do what they do. I'm interested in that emotional logic, what shapes a person and how that drives him or her to act in very specific ways. So my stories usually start with something I don't understand—a character's inexplicable action, or an unexpected reaction to something—and the story is my way of trying to figure out why this happened.
What elements of LITTLE FIRES EVERYWHERE do you think will resonate most strongly with readers?
Motherhood is a big theme in the novel, and one I think a lot of readers will relate to. There are mothers everywhere in this book—the mothers you're born to, the mothers you choose, the mothers circumstances give you. The novel also raises questions about art: who gets to make it and what role does it play in a life? And of course many readers will probably flash back to their teen years as they watch Pearl and the Richardson children try to navigate their families, friendships, and first loves.
In what ways has Penguin Press impacted your writing career?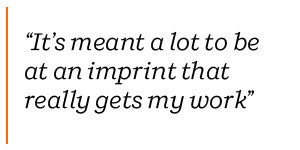 I'm unbelievably lucky to have landed at Penguin Press the first time, and am thrilled to be with them for a second book! Everyone there has been fantastic to work with, but several deserve special mention: Virginia Smith Younce made my novel better and stronger through her insightful editing. Juliana Kiyan's deep understanding of my work and smart, tireless advocacy have gotten my books in the hands of people who championed it. The marketing team, Matt Boyd, Caitlin O'Shaughnessy, and Grace Fisher, have been both creative and enthusiastic in their promotion, and, of course, Ann Godoff and Scott Moyers' leadership makes it all possible.
Put simply, it's meant a lot to be at an imprint that really gets my work and knows how to help it find its audience. I'm so proud to be with Penguin Press and to get to work with everyone at Penguin. Honestly, I can't imagine a better publishing experience.
Posted: September 11, 2017