How Jill Santopolo, Philomel Editorial Director and Putnam Author, Does It All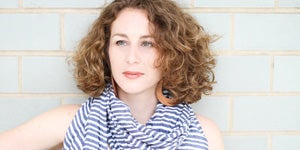 THE LIGHT WE LOST, Jill Santopolo's debut novel, is being published by G. P. Putnam's Sons on Tuesday, May 9. The book unfolds in a series of vignettes over a decade and a half, as a young woman navigates the turbulent emotional waters of her first love.  With foreign rights already sold in 30 countries, striking a global chord, THE LIGHT WE LOST is a testament to the lengths we go to pursue our dreams, the sacrifices we make for love, and the all-too-realistic facets of life that can suddenly and completely change our course.
In addition to being an author (including three successful children's and young adult series as well her new novel), Jill is the Editorial Director of Philomel Books, a Penguin Young Readers imprint. She is also an adjunct professor in The New School's MFA program, and travels the world to speak about writing and storytelling.  Here Jill offers insights into how she makes it all happen as a multi-talented member of the Penguin Random House family.
As an editor, author and teacher, how do you make and balance the time for all of your creative endeavors?
The best time balancing tip I have is one I learned from a Penguin author, Jacqueline Woodson, who gave a talk about how she balances her writing with the rest of her life. She told the room that she literally schedules writing time into her calendar as if it were a party or a meeting, and then doesn't ever cancel it. So I've taken that tip and used it, scheduling writing time, editing time, teaching time–and then scheduling running time and family time and friend time, too. It means I've often got a lot of on my calendar, but it has also helped me to figure out exactly how much time I need for any given task. And when things get especially busy, I employ what my father used to call The Suspension of the Unnecessary–where I put aside getting things done that don't have to happen so that I can focus on whatever project needs to be completed by a certain deadline.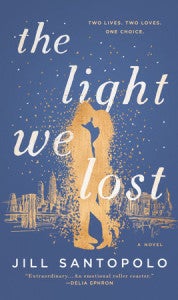 What was the genesis of the idea behind THE LIGHT WE LOST and how did you find the voice of Lucy, the primary character in your book?
THE LIGHT WE LOST was actually born out of a horrible break-up—the kind the turns your world upside down and makes you re-imagine your entire future—and I was trying to figure out a way to handle that experience. I ended up doing it by writing vignettes about another woman who was going through a different break-up, but whose thoughts and feelings were similar to mine. Lucy's story is not my story, but the emotions she experiences are the same, and that's how her voice emerged. I wanted to write someone who was wounded, but strong enough to overcome heartbreak–probably in the hope that I would be, too
What are the most rewarding aspects of being part of the Penguin Random House family?
I think just that–that it really does feel like a family, or a phamily as we call it a Philomel. I've been amazed by the support and love all of my Penguin Young Readers colleagues have shown for this book, and how wonderful it feels to be a PRH author. When my agent sent The Light We Lost out into the world on submission, I really hoped that it would end up here, and was absolutely thrilled that Putnam wanted my book on their list. (Thank you!)
As THE LIGHT WE LOST goes on sale, media and fellow authors post words of praise:
"[Jill] Santopolo explores passion, fate, love, and what it means to truly be a good person. She raises questions readers will find themselves pondering long after they've turned the last page: are our lives shaped by our own choices or by forces outside our control? Are first loves forever? And is it worth risking stability and comfort for a love that is unpredictable and explosive? A beautiful and devastating story that will captivate readers." —Kirkus, Starred Review
"Jill Santopolo's extraordinary debut novel is a love story–an emotional roller coaster–that follows the lives of Lucy and Gabe who meet in New York City on September 11, 2001. The event transforms and shadows their lives. How do they reconcile passion and security, dreams and reality? As The Light We Lost enchanted and compelled me, I found myself reconsidering my own choices, and wondering at the choices of my friends and the people around me–how did their dreams match their realities? And what if that dream can't include the person you love the most?"  —Delia Ephron, New York Times bestselling author of Siracusa
"What can be more devastating than love? In her adult debut, Santopolo explores thirteen tumultuous years in the lives of two unique lovers, the difference between what's forever and what's finite, and how what seems fated might not be fact. Gorgeously written and absolutely unforgettable, Santopolo's novel has a beating heart all its own."  —Caroline Leavitt, New York Times bestselling author of Pictures of You, Is This Tomorrow, and Cruel Beautiful World
Posted: May 8, 2017