How Penguin Random House Gave Back in 2022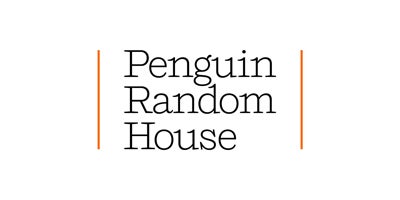 At Penguin Random House, we're committed to lifting up underrepresented voices, spreading the joy of reading to communities in need, and taking care of the environment. Here are select highlights from just a handful of the social impact programs we've launched this year. Many of you volunteered your time and resources to these initiatives, and we are so grateful for your dedication!
600 Books of Hope: Supported the Ulvade Community
In June, RHCB author e.E. Charlton-Trujillo spearheaded a book drive for the children of Robb Elementary, later expanding the idea to serve all children in Uvalde, including elementary schools, middle and high school students. The initial 600-book goal was increased to include an additional 1,200 books. Penguin Random House joined other publishers, including Abrams, Cameron Kids, Candlewick, Chronicle, Macmillan, and Simon & Schuster, in donating books to the effort.
Black Creatives Fund Update
We Need Diverse Books  (WNDB) and Penguin Random House  will announce early next year the two winners of the inaugural Revisions Workshop, who will each receive grants of $2,000. The committee of PRH editors selected the two finalists in the Middle Grade and Young Adult Category and Adult Category. More to come soon!
 Book Industry Charitable Organization Matching Campaign
Penguin Random House partnered again with the Book Industry Charitable Foundation (Binc)'s year-end fundraising campaign "Read, Love, Support"  to double the power and impact of individual donations. From November 15 – December 31, Penguin Random House will match all donations made to Binc up to $15,000, which will directly help bookstores in need. Penguin Random House helped influenced an additional $30,000 in donations to Binc.
Creative Writing Awards: The Creation of the Michelle Obama Award for Memoir
Together with We Need Diverse Books, we announced the Michelle Obama Award for Memoir, an annual creative writing award named in honor of Mrs. Obama within its signature Creative Writing Awards (CWA) program. The Michelle Obama Award for Memoir will recognize one high school senior who attends public school with a college scholarship of $10,000 for their original literary composition in English in the category of memoir/personal essay.  The winner of the inaugural award will be announced in June.
CLMP Constellation Award
Together with the Community of Literary Magazines and Presses, the nonprofit service organization dedicated to supporting independent literary publishers, last year we launched the annual Constellation Award to honor an independent literary press that is led by and/or champions the writing of people of color, including Black, Indigenous, Latinx, and AAPI individuals, for excellence in publishing. The second year recipient will be announced in January and will receive $10,000.
Little Free Library: Read in Color
Penguin Random House and Little Free Library partnered on a new initiative, Read In Color, which is bringing diverse books to Little Free Library book-sharing boxes around the world.  First launched in October in New Orleans, Read in Color distributes books that provide perspective on racism and social justice; celebrate BIPOC, LGTBQ+, and other marginalized voices, and incorporate experiences from all identities for all readers. In 2023, Read in Color book boxes will launch in Miami.
Grant Program With the Association for Rural and Small Libraries Update
We partnered again with The Association for Rural and Small Libraries  to launch a rolling grant program to recognize rural, small and tribal libraries that support underserved communities in the U.S. and U.S. territories. Last year, ARSL received hundreds of grant proposals that included requests from purchasing internet hotspots for families without internet service to buying lumber to build a ramp to make the library more accessible, each confirmed the fact that libraries are lifelines in countless ways, from serving as trusted sources for reliable information and providing access to important services and resources. Over 40 libraries received either monetary or in-kind awards in support of their proposed projects.
Harlem Grown
PRH partnered with Harlem Grown, a remarkable organization serving the children of Harlem by offering resources, inspiration, and a safe place where they can just be kids. Harlem Grown built twelve libraries on their urban farms across the community. Penguin Random House curated and stocked these libraries, committing more than 10,000 books this year so children have access to stories that uplift, empower, and inspire them to dream big.
Partnership with One Tree Planted
This year we launched a new partnership with One Tree Planted, a 501(c)(3) nonprofit dedicated to global reforestation. In celebration of Earth Day, we kicked off the partnership by planting a tree for every current PRH U.S. employee. And moving forward, we'll make donations for every new employee that joins PRH U.S. to have a tree planted in their honor. In addition to the current milestone recognition award program, we will also celebrate career milestones by donating the corresponding number of trees for each employee's work anniversary.
REFORMA: Books to Refugees at the U.S. Border
In partnership with the REFORMA Children in Crisis Project, a program that addresses the needs of asylum-seeking children arriving at the United States border, PRH donated 1,500 books to Central American and Haitian refugees at shelters in Tijuana, Mexico and Fort Bliss, Texas. The donation to the Texas shelter was made possible by REFORMA's partnership with KIND (Kids in Need of Defense). Titles were provided by Penguin Young Readers, Random House Children's Books, and Grupo Editorial.
Save the Children Ukraine Crisis Fund
Penguin Random House  donated to longtime partner Save the Children (STC) in support of their Ukraine Crisis Fund. A special one-time match was made available to all PRH U.S. and global colleagues. Over 100 applications were received totaling approximately $25K in employee donations and PRH match.
Volunteer Event at Hudson River Park
Nearly 30 Penguin Random House volunteers participated in a landscape maintenance project in the Hudson River Park. Organized by the Sustainability Subcommittee and Random House Children's Books, colleagues came together in honor of Earth Day to help spread the message of THE LORAX. The team collected four cubic yards of debris that was composted and redistributed back into the Park. Volunteers also spent their time distributing ten cubic yards of mulch into the entry beds, removing a patch of weeds along walkways, and picking up 15 pounds of trash.
Zero Waste Initiative
Our Sustainability Subcommittee and Office Services continue to make progress on our long-term Zero Waste initiative for the company's New York City office. To help with this initiative, the Sustainability Subcommittee has reexamined previous toolkits from zero waste lens and distilled them down into one-pagers to help support us becoming an even more eco-conscious company.
Posted: December 15, 2022