How PRH Supported Behind the Book's Spring Book Bash in Washington Heights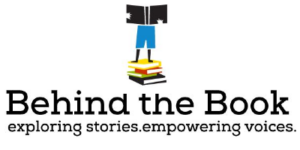 Penguin Random House is a longtime partner of Behind the Book, a nonprofit organization that inspires students to love reading by bringing accomplished authors and their books into classrooms through innovative literacy programs. They partner with classroom teachers and work directly in NYC public schools – exclusively those at which 75% or more of the student population lives at or below the federal poverty line. All programs are designed to meet Common Core Learning Standards and fit the class curriculum.
Last month, Penguin Random House sponsored Behind the Book's Spring Book Bash in Washington Heights. The event was a huge success. Over 3,520 books, in English and Spanish, were distributed to young people who attended. Book ownership is an integral part of being an engaged reader and a summer reading list has been proven to decrease the summer slide. Behind the Book is aligned with our values and belief that representation matters. All of the books were chosen with the readers in mind, many featured Black and Latinx characters and were written by BIPOC authors.
A Behind the Book Instagram follower shared: "I got to swing by the Behind the Book giveaway table in Washington Heights….
I freakin loved this. They had books in Spanish, books that spoke about disabilities and race. I'm so glad I was able to attend and will share these books with my nieces. Keep on reading and sharing the wealth everyone!"
Aware that minority students were disproportionately affected by the pandemic, Behind the Book chose to host their Book Bash in Harlem last October and in Washington Heights this June. A third Book Bash will be hosted by Behind the Book in October 2021 and take place in the Bronx. To learn more, please visit their website: www.behindthebook.org
Posted: July 22, 2021