HOW TO SURVIVE A PLAGUE is First Daily Action Book Club Selection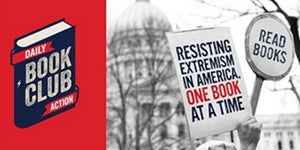 Daily Action, a new text-based civic engagement service, has announced the founding of the Daily Action Book Club and its first selection: HOW TO SURVIVE A PLAGUE: The Inside Story of How Citizens and Science Tamed AIDS by David France (Knopf). 
Drawing on America's heritage of resistance, the DA Book Club's mission is to educate and inspire members with stories taken from America's traditions of political activism.  DA founder Laura Moser said, "We want to inspire people to remember how even small groups of activists have helped bend the arc of history toward justice."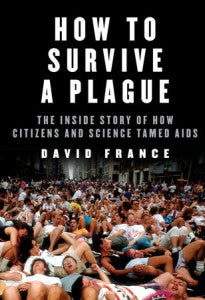 Colleagues interested in joining the DA Book Club and participating in the online discussion, click here for more information.
The first DA Book Club meeting will be on March 13, and will be hosted by Benjamin Moser, in cooperation with LitHub. David France will be answering questions about how the legacy of the LGBT movement can be applied to today. Join the discussion via Facebook Live at 7:00 pm (EST).
"All Americans owe so much to the LGBT movement," Laura Moser said. "France reminds us of the challenges gay people faced in the age of AIDS, and how they overcame hatred and indifference to save lives. We urgently need to know their stories. Sixteen million people are alive today thanks to their efforts."
McNally Jackson bookstore in New York will donate a portion of sales of monthly titles to fund Daily Action's initiatives. The books will be available online here and will be featured in in-store displays.
Posted: March 10, 2017