Ibram X. Kendi's ANTIRACIST BABY Board Book to be Released as a Picture Book by PYR on July 14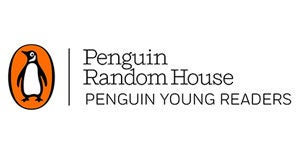 Kokila, an imprint of Penguin Young Readers, will publish a picture book edition of ANTIRACIST BABY, written by #1 New York Times bestselling and award-winning author Ibram X. Kendi with illustrations by Ashley Lukashevsky. The board book original of the same name went on sale Tuesday, June 16, to unprecedented demand that placed it on consumer bestseller lists in the weeks before publication. The picture book edition of ANTIRACIST BABY will have a first print run of 200,000 copies, and hits bookstores nationwide on July 14, 2020.
Hailed as "Antiracism's starting point" (Kirkus) as well as "[B]old and direct, with thoughtful text and bright illustrations," (Vogue), ANTIRACIST BABY introduces the youngest readers and the grown-ups in their lives to the concept and power of antiracism in nine easy steps, providing the language necessary to begin critical conversations at the earliest age. This new edition includes a letter from Dr. Kendi to parents and caregivers, outlining questions and discussion starters to encourage conversations about race and racism with young children.
Namrata Tripathi, VP and Publisher of Kokila, "It's been encouraging to see the growing understanding among parents and caregivers that just as we want to raise children who are kind or empathetic, it is our responsibility to raise them to be antiracist. I hope that this picture book edition, with its added resource of conversation starters for caregivers and kids about race and racism, can be a helpful tool in the lifelong work of being an antiracist. We're so delighted to bring Ibram X. Kendi and Ashley Lukashevsky's work to a new audience."
With bold art and thoughtful yet playful text, ANTIRACIST BABY communicates a critically important idea and intellectual framework in a way that is accessible and empowering for the next generation of changemakers.
Posted: June 18, 2020