Igloo Book Buzz: THE GIRLS by Emma Cline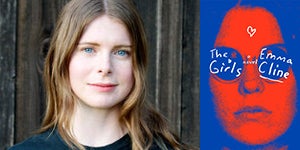 The advance buzz for Emma Cline's THE GIRLS, which Random House is publishing on Tuesday, June 14, has been tremendous.  The book's editor, Kate Medina, Executive Vice President, Executive Editorial Director, Associate Publisher, Random House, became an instant fan: "It took only two pages for me to shut my door, cancel everything, and not get up until I had finished reading this beautifully written, spellbinding novel by a remarkable young writer.  THE GIRLS is the story of Evie Boyd, a woman who is haunted by a summer during her teenage years in the 1960s – and the weeks, days, and moments that changed her life forever.  Emma Cline's story is so powerful, as are her startlingly acute psychological portraits of girls and their families. I love her writing, her language. This is a novel I wanted to read fast because the story is so suspenseful, and slow so I could savor every word."
The media has joined Ms. Medina in praising Ms. Cline and her book, which was the #1 Indie Next Pick for June.   Here is a sampling:
"Emma Cline's THE GIRLS reimagine[s] the American novel for a new generation…Like Mary Gaitskill's Veronica or Lorrie Moore's Who Will Run the Frog Hospital?, The Girls captures a defining friendship in its full humanity with a touch of rock-memoir, tell-it-like-it-really-was attitude."—Vogue
 "The most remarkable quality of this novel is Cline's ability to articulate the anxieties of adolescence in language that's gorgeously poetic without mangling the authenticity of a teenager's consciousness. The adult's melancholy reflection and the girl's swelling impetuousness are flawlessly braided together…. [F]or a story that traffics in the lurid notoriety of the Manson murders, THE GIRLS is an extraordinary act of restraint. With the maturity of a writer twice her age, Cline has written a wise novel that's never showy: a quiet, seething confession of yearning and terror…. [D]ebut novels like this are rare, indeed."—Washington Post
 "In her debut novel, THE GIRLS, Emma Cline explores the uncanny appeal of a religious cult for girls seeking refuge from moral uncertainty. Set in Northern California in the late 1960s, the narrative unfolds as an unhappy teenager, Evie, is sucked into a Charles Manson-like cult, seduced by the blissed-out, feral girls in the commune leader's entourage…The novel has been lavishly praised by writers like Jennifer Egan, who called Ms. Cline "a thrilling new voice in American fiction," and Richard Ford. With all the hype, Ms. Cline's book, out June 14, seems to have a good shot at becoming the must-read novel of the summer."—Alexandra Alter, The New York Times
"This breathtaking novel — about a young woman entangled in a Mansonesque cult — is so accomplished that it's hard to believe it's a debut. Cline's powerful characters linger long after the final page."—Entertainment Weekly (Summer Must List)
"[T]he debut novel that the publishing world can't stop talking about. It's a coming-of-age story, set in Northern California in the late 1960s, that involves a thoughtful teenage girl who drifts into a Charles Manson-like cult. This promises to be a perceptive page-turner, a volume to haunt summer's warm nights." —Dwight Garner, The New York Times
THE GIRLS has also drawn words of praise from established writers of note, including Lena Dunham and Richard Ford:
"Emma Cline has an unparalleled eye for the intricacies of girlhood, turning the stuff of myth into something altogether more intimate. THE GIRLS destroys our ability to consider violence a foreign territory, and reminds us that behind so many of our culture's fables exists a girl: unseen, unheard, angry. This book will break your heart and blow your mind."—Lena Dunham
" THE GIRLS is a brilliant and intensely consuming novel—imposing not just for a writer so young, but for any writer, any time."—Richard Ford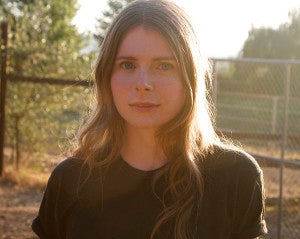 Last month, Random House hosted a special in-house book club for 50 Penguin Random House employees from a wide representation of divisions and job roles. They met to enthusiastically discuss the book with their colleagues over snacks and California wine, in honor of the author's home state. Emma greeted, chatted with guests, signed advance copies of THE GIRLS, and answered questions about the book in an open Q&A.
Here Emma talks about her lifelong love of books and bookstores: "Books have always been essential for me. Growing up as one of seven children, everything was limited or shared. The only exception my parents made was for books—my hometown bookstore, Reader's Books, was the one place I was allowed to pick out as many of something as I wanted. I still feel that sense of limitless magic in bookstores, and gratitude to the booksellers who are passionate about books and connecting with readers."
Major features are in Vogue and The New York Times.  Interviews have also appeared inRefinery29, Wired, Publishers Weekly, Kirkus and Tin House, with reviews in The New York Times Book Review,  The New Yorker, USA Today, Washington Post and Chicago Tribune,among other outlets.  There is also coverage in  O, The Oprah Magazine, Entertainment Weekly, Marie Claire, Elle, Harper's Bazaar, Cosmopolitan, Nylon, Good Housekeeping, Coastal Living, US Weekly, Paper, W, Town & Country, Redbook, Bust, AP, Slate, Buzzfeed…and the list goes on.
Emma's book launch event is Tuesday night (6/14) at BookCourt in Brooklyn. Her book tour will also make stops in Minneapolis, Los Angeles and the San Francisco Bay Area before returning to for more events in New York City, including a Random House Open House (7/22).
Posted: June 13, 2016