Inside Four New Heavyweight Biographies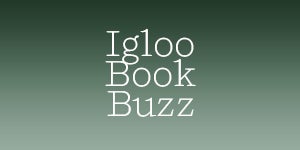 This week's Igloo Book Buzz celebrates the release of four major biographies that delve inside the lives of four distinctly different, supremely gifted individuals: Muhammad Ali, Ernest Hemingway, Otis Redding and Maurice Sendak. While Ali, Hemingway and Redding are instantly recognizable, Sendak is the wild card, with his art and such books as Where the Wild Things Are more renowned than his name. Here are compelling commentaries about each of these new biographies:
STING LIKE A BEE: Muhammad Ali vs the United States of America, 1966-1971 by Leigh Montville (Doubleday, 5/16)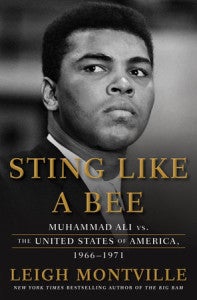 Author Leigh Montville: "I'm only 18 months younger than Ali, so I dealt with the draft and Vietnam when he did, got married when he did, lived through the same headlines he did. I also covered five of his fights later in his career, so I had a small history with a bunch of the characters involved in his story. There was an easy familiarity with the subject matter from the start.  This is a slice of time book, not a biography. It is a commentary on how we lived during the sixties as much as what happened in Ali's life. The issues around him then resonate in our country today, probably louder than ever when you look at Black Lives Matter and the Muslim bans and the military adventurism and the right-leaning government in Washington. Would the Muhammad Ali of 1966 have trouble in 2017? Ali was Colin Kapernick expanded by a multiple of ten. Did Colin Kapernick have trouble?"
ERNEST HEMINGWAY by Mary V. Dearborn (Knopf, 5/16)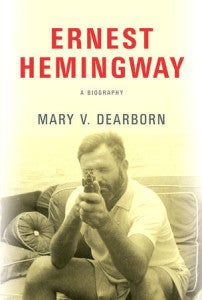 Victoria Wilson, VP & Editor, Alfred A. Knopf: "Mary Dearborn's life of Hemingway goes beyond the standard-brands portrait of the macho, hyper-charismatic figure whose celebrated exploits and adventures became associated with his lean true prose. She draws on newly available materials, among them, the so-called 'Cuban accession'—the vast collection of papers Hemingway left behind when he fled Cuba in 1961; his complete FBI file; the newly opened files of the KGB; the letters and papers of his sister, and his mistress, as well as the previously ignored and voluminous wealth of papers of his mother, Grace Hemingway, opera singer and painter whose revealing and startling life of shattered rules and convention, and whose insistence on her own artistic expression—against all odds—give us a nuanced and illuminating, rich portrait of Hemingway, the man, and the writer.
"In many aspects, Hemingway's is the quintessential twentieth-century American story . . . a cautionary tale of how things look from the outside, as compared to the life being lived from within; a story of the accumulation of vast amounts of money and fame, adulation and legend and the withering away of discipline and talent and art . . . the story of Hemingway's life has the feel about it of a Citizen Kane . . . a large story, a giant of a personality, the hidden demons, the hardcore values left behind; and the 'rosebud' of it all—the carefree Hemingway childhood that carried him along until 'everything went to hell,' as Hemingway said, and it all blew up . . ."
OTIS REDDING: An Unfinished Life by Jonathan Gould (Crown Archetype, 5/16)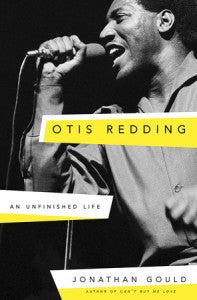 Crown Senior Editor Matthew Inman: "While Otis Redding made music that has long served as the gold standard of 1960s soul, an aura of myth and mystery has always surrounded his life, which was tragically cut short at the height of his career by a plane crash in December 1967. Nearly a decade in the making, Jonathan Gould's OTIS REDDING: An Unfinished Life draws on exhaustive research, the cooperation of the Redding family, and previously unavailable sources to finally present the first complete portrait of the King of Soul.  Published to coincide with 50th anniversary of Otis Redding's legendary performance at the Monterey Pop Festival, this definitive biography is both a revealing look at a brilliant artist lost too soon and a provocative exploration of the tangled history of race and music in America."
THERE'S A MYSTERY THERE: The Primal Vision of Maurice Sendak by Jonathan Cott (Doubleday, 5/16)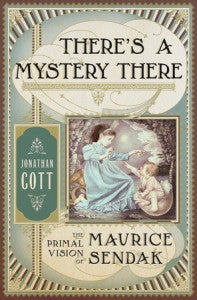 Gerry Howard, VP & Executive Editor, Doubleday: "Polymath and master interviewer Jonathan Cott first interviewed Maurice Sendak in 1976 for Rolling Stone, just at the time when Outside Over There, the concluding and by far the strangest volume of a trilogy that began with Where The Wild Things Are and In the Night Kitchen, was gestating. Over the course of their wide-ranging and revelatory conversation about his life, work, and the fantasies and obsessions that drove his creative process, they focused on many of the themes and images that would appear in the new book five years later. Drawing on that interview, THERE'S A MYSTERY THERE is a profound examination of the inner workings of a complicated genius's torments and inspirations that ranges over the entirety of his work and his formative life experiences, and uses Outside Over There, brilliantly and originally, as the key to understanding just what made this extravagantly talented man tick.
Posted: May 16, 2017