Inspiring Climate Reads for your Weekend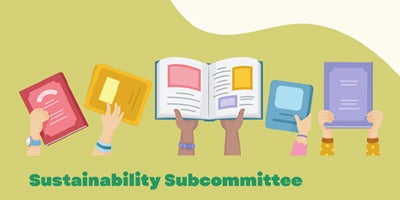 In honor of Climate Week NYC 2022, we're sharing a small list of Penguin Random House titles which celebrate innovation and focus on building a sense of optimism around climate action. These titles cover a range of topics, from clean energy innovations to Indigenous environmental knowledge, and will inspire you to strive for sustainable lifestyle!
DRAWDOWN by Paul Hawken

In the face of widespread fear and apathy, an international coalition of researchers, professionals, and scientists have come together to offer a set of realistic and bold solutions to climate change. They range from clean energy to educating girls in lower-income countries to land use practices that pull carbon out of the air. The solutions exist, are economically viable, and communities throughout the world are currently enacting them with skill and determination. These measures promise cascading benefits to human health, security, prosperity, and well-being—giving us every reason to see this planetary crisis as an opportunity to create a just and livable world. 
---
AFTER GEOENGINEERING by Holly Jean Buck

In this groundbreaking book, Holly Jean Buck charts a possible course to a liveable future. Climate restoration will require not just innovative technologies to remove carbon from the atmosphere, but social and economic transformation. The steps we must take are enormous, and they must be taken soon. Looking at industrial-scale seaweed farms, the grinding of rocks to sequester carbon at the bottom of the sea, the restoration of wetlands, and reforestation, Buck examines possible methods for such transformations and introduces the people developing them. 
---
FRESH BANANA LEAVES by Jessica Hernandez

Jessica Hernandez –Maya Ch'orti' and Zapotec environmental scientist and founder of environmental agency Piña Soul– introduces and contextualizes Indigenous environmental knowledge and proposes a vision of land stewardship that heals rather than displaces, that generates rather than destroys. Through case studies, historical overviews, and stories that center the voices and lived experiences of Indigenous Latin American women and land protectors, Hernandez makes the case that if we're to recover the health of our planet–for everyone–we need to stop the eco-colonialism ravaging Indigenous lands and restore our relationship with Earth to one of harmony and respect. 
---
HEALING EARTH by John Todd

A stand-out from the sea of despairing messages about climate change, well-known sustainability elder John Todd, who has taught, mentored, and inspired such well-known names in the field as Janine Benyus, Bill McKibben, and Paul Hawken, chronicles the different ecological interventions he has created over the course of his career. This is a refreshingly hopeful, proactive book and also a personal story that covers a known practitioner's groundbreaking career. 
---
ELECTRIFY by Saul Griffith

Griffith lays out a detailed blueprint—optimistic but feasible—for fighting climate change while creating millions of new jobs and a healthier environment. Griffith's plan can be summed up simply: electrify everything. He explains exactly what it would take to transform our infrastructure, update our grid, and adapt our households to make this possible. 
---
CLIMATE COURAGE by Andreas Karela 

Andreas Karelas has a message we don't often hear: we have all the tools we need to solve the climate crisis and doing so will improve our lives, our economy, and our society. Karelas digs into the latest data on the rapidly falling costs and increased efficiencies of clean energy technologies compared to fossil fuels, looks at the rate of job creation in the clean energy sector, and introduces the reader to the inspiring work of climate heroes on both sides of the aisle—from Republican mayors and governors to activists, from businesses to faith communities. 
---
SPEED & SCALE by John Doerr 

Doerr presents a compelling 10-step plan to cut greenhouse gas emissions to net zero by 2050–the global goal we need to reach to ensure a livable Earth for generations to come. From electrifying our energy grid to fixing our global food supply chain to capturing carbon from the air, this book contains practical solutions for policymakers and entrepreneurs alike. Whether you're a climate scientist or someone striving to make a difference in your local community, this book will help you to activate the sustainable solutions the world urgently needs. 
---
ALL WE CAN SAVE edited by Ayana Elizabeth Johnson and Katharine K. Wilkinson 

All We Can Save illuminates the expertise and insights of dozens of diverse women leading on climate in the United States—scientists, journalists, farmers, lawyers, teachers, activists, innovators, wonks, and designers, across generations, geographies, and race—and aims to advance a more representative, nuanced, and solution-oriented public conversation on the climate crisis. These women offer a spectrum of ideas and insights for how we can rapidly, radically reshape society. 
Posted: September 23, 2022