Introducing INKLORE, a New Global Pop-Comics Imprint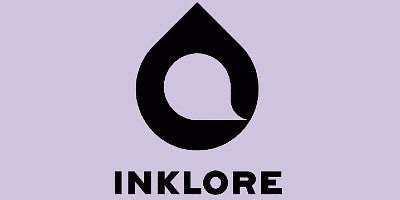 On June 28, Penguin Random House welcomed the exciting launch of a new imprint: INKLORE, a new global pop-comics imprint dedicated to publishing manga and comics for a global readership. The news was announced by Scott Shannon, EVP & Publisher, Random House Worlds. The first project undertaken by INKLORE will be MY LOVE STORY WITH YAMADA-KUN AT LV999, a gamer rom-com manga series by Mashiro, originally published in Japanese by ComicSmart. 
The imprint will be in collaboration with Del Rey UK focusing on comics and publishing licensing to take digital-to-print in a wide range of genres. The teams in both the US and UK will work in partnership with Penguin Random House North Asia to bring stories from international writers and illustrators to an international audience.  
Keith Clayton, VP & Deputy Publisher, Random House Worlds will be leading the upcoming INKLORE imprint and Rebecca "Tay" Taylor, Editorial Director will direct editorial oversight. 
"At INKLORE, we are building a new home for creators of emotionally rich, visually dynamic, and transportive stories from around the world," said Taylor. "As an imprint of Random House Worlds, INKLORE will offer creators a multitude of opportunities to connect with a voracious global audience. We welcome storytellers from all backgrounds whose stories rekindle the effortless pleasure of reading for fun. I am so excited about the phenomenal titles we have signed so far, and I can't wait to meet fans at Anime Expo in Los Angeles on July 1st." 
INKLORE has also introduced multiple other projects set to come with the initial stages of the imprint's establishment. Titles include UNDER THE OAK TREE, THE HEAVENS, NORTHERN LIGHTS, and CHERRY BLOSSOMS AFTER WINTER.
Posted: July 5, 2023