Jaci Updike: Emily Bates our "PW Sales Rep of the Year"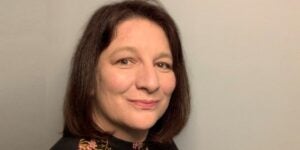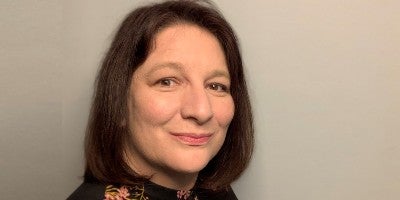 We are thrilled to share the news that our colleague EMILY BATES has won this year's "PW Rep of the Year" award. The recognition is decided by a jury of booksellers from across the country, among five finalists, and was announced May 22 in a virtual ceremony as part of the U.S. Book Show, sponsored by Publishers Weekly.
Emily joined Random House in 2009, and is currently Westminster-based Senior Sales Manager, with a focus on new bookstores. Throughout her much-honored career, Emily has demonstrated a strong drive to innovate, and her calm optimism and creative problem-solving are highly valued by colleagues and customers. She is playing an important role in our development of new approaches to how we develop new accounts, and how we collaborate with independent bookstores in a time of rapid change and increasing marketplace pressures.
This award also speaks volumes about our in-house sales team, who is held in the highest regard by the independent bookselling community. Their deeply collaborative, hard work on behalf of new bookstores and the communities they serve helps us reach new readers, and expands the audience for our books and authors.
Please join me in congratulating Emily on this singular recognition!
Jaci Updike
President, Sales
Penguin Random House
Posted: May 22, 2023