James McBride First Two-Time Anisfield-Wolf Winner; Samuel Delany Honored for Lifetime Achievement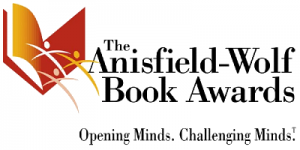 Riverhead Books author James McBride is the winner of the 2021 Anisfield-Wolf Book Award for Fiction for DEACON KING KONG, becoming the only writer to win the prize twice. Bestowed by The Cleveland Foundation, it is the only national juried prize for literature that confronts racism and explores diversity. In 1997, he was the Nonfiction recipient for THE COLOR OF WATER.
All five members of the Anisfield-Wolf jury — chair Henry Louis Gates, Jr., poet Rita Dove, novelist Joyce Carol Oates, historian Simon Schama, and psychologist Steven Pinker— salute DEACON KING KONG as "a novel bursting with love and trouble centered around a Brooklyn church."
We also congratulate Vintage author Samuel R. Delany winner of the 2021 Anisfield-Wolf Book Awards Lifetime Achievement Award "for his advancements in gay literature," with Anisfield-Wolf juror Pinker noting that Delany's "ambition, scope and creativity are extraordinary." Delany has written more than 20 novels, including popular sci-fi releases DHALGREN, NOVA, and BABEL-17.
To view the Anisfield-Wolf Book Awards press release announcing all of this year's winners, click here.
Posted: April 6, 2021