Jennifer Taub Delves Into BIG DIRTY MONEY with Helaine Olen via Zoom (9/30)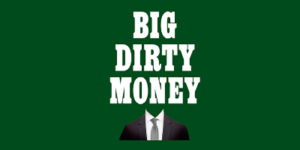 Jennifer Taub discusses her new book BIG DIRTY MONEY (Viking) with Helaine Olen of The Washington Post at a virtual event hosted by the Center for Social Justice via Zoom on Wednesday, September 30 at 5:00 pm (ET).
BIG DIRTY MONEY details the scandalously common and concrete ways that ordinary Americans suffer when the well-heeled use white collar crime to gain and sustain wealth, social status, and political influence. Profiteers caused the mortgage meltdown and the prescription opioid crisis, they've evaded taxes and deprived communities of public funds for education, public health, and infrastructure. Taub goes beyond the headlines (of which there is no shortage) to track how we got here (essentially a post-Enron failure of prosecutorial muscle, the growth of "too big to jail" syndrome, and a developing implicit immunity of the upper class) and pose solutions that can help catch and convict offenders.
Jennifer Taub is a legal scholar and advocate whose writing focuses on "follow the money" matters–promoting transparency and opposing corruption. She has testified as a banking law expert before Congress and has appeared on MSNBC's Morning Joe and CNN's Newsroom. Taub was the Bruce W. Nichols Visiting Professor of Law in fall 2019 at Harvard Law School and is a professor of law at the Western New England University School of Law. She is a graduate of Yale College and Harvard Law School.
!! As a reminder, if you are posting to a personal or other non-PRH account you must include the hashtag #TeamPRH !!
Posted: September 28, 2020