Jeremy Peters, NYT Political Reporter, to Write Definitive Account of the Battle for the Republican Party for Crown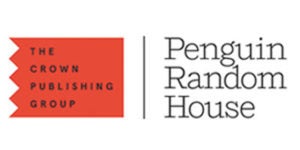 Crown, an imprint of the Crown Publishing Group, has announced that it will publish a book of investigative nonfiction by New York Times political reporter Jeremy Peters, tentatively titled INSURGENCY: The Inside Story of the Battle for the Soul of the Republican Party. Crown Executive Editor Kevin Doughten acquired world, audio, and first and second serial rights from David Kuhn of Aevitas Creative Management. The book will be published simultaneously in print, digital, and audio formats in 2019. 
INSURGENCY will take readers inside the fight for the identity and direction of the Republican Party, chronicling the unlikely coalition of conservative politicians, activists, and wealthy power-players and their determination to disrupt the GOP establishment and reshape the party's future. Making use of his deep connections to conservatives inside and outside of Washington, Peters will report on the unprecedented movement that is threatening to collapse a major American political party: from the rise of the Tea Party and Breitbart News, to the ideologically driven donors funding the destruction of the Republican political establishment, to the unlikely conservative interest groups that rallied around Donald Trump in the 2016 election, to Trump himself. Peters will present an incisive portrait of the movement and shed light on the massive potential consequences for the future of the right, the left, and the country at large.
Jeremy Peters has been a reporter for the New York Times for more than a decade, covering the 2012 and 2016 presidential campaigns, Congress, and a variety of other topics including the economy, the media, and New York politics. Peters began contributing to the New York Times as a senior at the University of Michigan, where he was a reporter and editor for The Michigan Daily.
Posted: December 6, 2017