Jim Butcher to Discuss His New Dresden Files Novel via Facebook (9/30)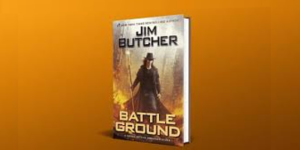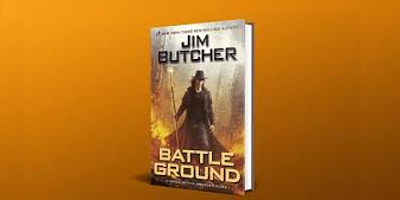 Jim Butcher will discuss his new Dresden Files novel, BATTLE GROUND (Ace), at a virtual event hosted by Barnes & Noble via Facebook on Wednesday, September 30 at 7:00 pm (ET).
Harry Dresden has faced terrible odds before. He has a long history of fighting enemies above his weight class. The Red Court of vampires. The fallen angels of the Order of the Blackened Denarius. The Outsiders. But this time it's different. A being more powerful and dangerous on an order of magnitude beyond what the world has seen in a millennium is coming. And she's bringing an army. The Last Titan has declared war on the city of Chicago, and has come to subjugate humanity, obliterating any who stand in her way.
Harry's mission is simple but impossible: Save the city by killing a Titan. And the attempt will change Harry's life, Chicago, and the mortal world forever.
A martial arts enthusiast whose résumé includes a long list of skills rendered obsolete at least two hundred years ago, #1 New York Times bestselling author Jim Butcher turned to writing as a career because anything else probably would have driven him insane. He lives mostly inside his own head so that he can write down the conversation of his imaginary friends, but his head can generally be found in the Rocky Mountains of Colorado. Jim is the author of the Dresden Files, the Codex Alera novels, and the Cinder Spires series, which began with The Aeronaut's Windlass.
!! As a reminder, if you are posting to a personal or other non-PRH account you must include the hashtag #TeamPRH !!
Posted: September 28, 2020