John Green, Internationally Bestselling Author, to Publish New Novel with Penguin Young Readers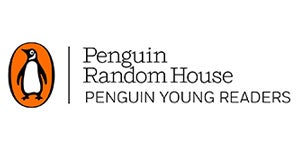 Dutton Books, an imprint of Penguin Young Readers, will publish a new novel by #1 internationally bestselling author John Green, whose works have been translated into 54 languages with more than 45 million copies in print worldwide. Scheduled for publication on October 10, 2017, TURTLES ALL THE WAY DOWN is the story of sixteen-year-old Aza Holmes, a young woman looking for clues in the disappearance of a fugitive billionaire, while grappling with mental illness. TURTLES ALL THE WAY DOWN will have a first print run of 1.5 million copies.
TURTLES ALL THE WAY DOWN begins with a fugitive billionaire and a cash reward. It is about lifelong friendship, the intimacy of an unexpected reunion, Star Wars fan fiction, and tuatara. But at its heart is Aza Holmes, a young woman navigating daily existence within the ever-tightening spiral of her own thoughts. In his long-awaited return, John Green tells Aza's story with shattering, unflinching clarity.
"I've been working on TURTLES ALL THE WAY DOWN for years, and I'm so excited to share it with readers this October," says John Green. "This is my first attempt to write directly about the kind of mental illness that has affected my life since childhood, so while the story is fictional, it is also quite personal."
Julie Strauss-Gabel, President and Publisher of Dutton Books for Young Readers, adds, "As with all of John's work, TURTLES ALL THE WAY DOWN is both a singularly personal read and a catalyst for conversation and community. It is with tremendous pride and great excitement that his longtime Penguin family can finally shout this news to the world."
The publication of TURTLES ALL THE WAY DOWN comes nearly six years after the release of the instant #1 bestseller THE FAULT IN OUR STARS, which went on to sell more than 23 million copies worldwide. Named TIME Magazine's #1 Fiction Book of 2012, the novel was included in 'best of' lists from Entertainment Weekly, The New York Times, O, The Oprah Magazine, The Wall Street Journal, Huffington Post, Atlantic Wire, GoodReads, Kirkus, BookPage, Booklist, School Library Journaland Publishers Weekly. John Green was selected by TIME magazine as one of the 100 Most Influential People in the World and Entertainment Weekly named him as one of their Entertainers of the Year.
In June 2014, the movie adaptation of THE FAULT IN OUR STARS was released, directed by Josh Boone, produced by Fox 2000 and Temple Hill, and starring Shailene Woodley, Ansel Elgort, and Nat Wolff. Paper Towns, directed by Jake Schreier and starring Nat Wolff and Cara Delevingne, followed in the summer of 2015, again from Fox 2000 and Temple Hill.
John Green is the award-winning, #1 bestselling author of LOOKING FOR ALASKA, AN ABUNDANCE OF KATHERINES, PAPER TOWNS, WILL GRAYSON, WILL GRAYSON (with David Levithan), and THE FAULT IN OUR STARS. His many accolades include the Printz Medal, a Printz Honor, and the Edgar Award. John has twice been a finalist for the LA Times Book Prize and was selected by TIME magazine as one of the 100 Most Influential People in the World. With his brother, Hank, John is one half of the Vlogbrothers (youtube.com/vlogbrothers) and co-created the online educational series CrashCourse (youtube.com/crashcourse). You can join the millions who follow him on Twitter @johngreen and Instagram @johngreenwritesbooks or visit him online at johngreenbooks.com.
Posted: June 22, 2017