Join Literacy Partners to Celebrate Juneteenth & Award Winner Nikole Hannah-Jones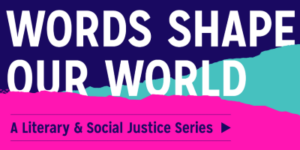 Literacy Partners celebrates Juneteenth with an encore presentation of their Champion of Literacy Award to Nikole Hannah-Jones on June 16 at 8:00 pm (ET). One World and Penguin Young Readers author as well as Pulitzer Prize-winning reporter, Nikole has had such a deep positive influence on the political, social, and academic conversation in the United States over the past few years.
Literacy Partners was proud to present their Champion of Literacy Award to Nikole and the New York Times Magazine in 2020 for their extraordinary work of journalism, The 1619 Project.  Recovering and telling this critical history has created an extended dialogue that is moving our society forward, despite the defenders of white supremacy and their best efforts to discredit the work.
Nikole is joined in conversation by Kimberlé Crenshaw, legal scholar and leading proponent of critical race theory. The talk is moderated by Darren Walker, president of the Ford Foundation, and remains as informative and inspiring today as when it was first presented in the fall of 2020.
RSVP here to reserve your spot.
Posted: June 15, 2022