Join Sanyu Dillon for the 2021 Forbes CMO Summit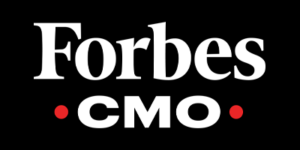 On Thursday, November 11, Sanyu Dillon, Chief Marketing Officer, Penguin Random House U.S., will participate in Episode 3 of the Forbes CMO Summit: The Post-Covid Consumer: Finding Insights And Driving Adoption After The Pandemic. During the summit, top marketers will share how leading brands are adapting to the shifting landscape of audiences, products and services.   
Sanyu will join CMOs across industries for her panel, The Post-Covid Consumer Story, in conversation around consumers shifting preferences and needs, and how marketers are finding innovative ways to engage and inspire. Panelists will discuss the opportunities and challenges in marketing as the world moves forward with an entirely new lens.
All are welcome to attend, and registration is free! Click here to sign up. The summit runs from 11:00 am to 1:00 pm (ET), and Sanyu's session begins at 12:05 pm.
Panelists include:
Sanyu Dillon, EVP and CMO, Penguin Random House U.S.
Alicia Enciso, CMO, Nestlé USA
Francois LaFlamme, Global CMO & VP, Europe GM, Motorola
During her 15+ year tenure at PRH, Sanyu has become known for her empathic approach to marketing, deep understanding of evolving consumer needs, dynamic storytelling, and ability to work across divisions to create meaningful change. We hope you'll join her on November 11 for what is sure to be an insightful and thought-provoking conversation.
Posted: November 3, 2021