Join Save the Children for Their "Journeys With Us" Virtual Event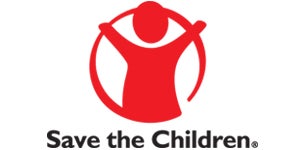 Save the Children invites you to join a "Journeys With Us" virtual event on Wednesday, August 25 at 1:00 – 2pm (ET). To register to attend, click here. This is a new series of virtual events Penguin Random House partner Save the Children has launched that transport participants to their programs to hear directly from field staff and beneficiaries.
The event will focus on Save the Children's work here in the US. The program will take you into the heart of Tennessee and Kentucky where STC staff members are working to fill children's minds and bellies through their education and rural hunger programs. Leading up to each journey, "pre-departure" packets are provided introducing their tour guides, highlighting Save the Children's programs, and sharing interesting facts on local culture. After each journey event, guests are invited to an interactive chat with Save the Children staff and leadership, reinforcing the essential role partners like Penguin Random House play in their life-changing work.
Posted: August 24, 2021