Julia Cameron to Lead a Virtual Artists Way Workshop via Zoom (9/5)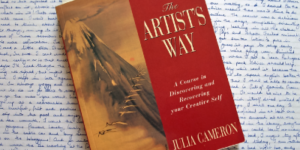 Julia Cameron, author and creator of THE ARTIST'S WAY (TarcherPerigee), will cover Morning Pages, Artist Dates and Walks—the three bedrock tools of creative recovery—in a virtual workshop hosted by the New York Open Center via Zoom on Saturday, September 5, from 3:30 to 5:00 pm (ET).
Since its first publication, The Artist's Way phenomena has inspired the genius of Elizabeth Gilbert, Tim Ferriss, and millions of readers to embark on a creative journey and find a deeper connection to process and purpose. Julia Cameron's novel approach guides readers in uncovering problems areas and pressure points that may be restricting their creative flow and offers techniques to free up any areas where they might be stuck, opening up opportunities for self-growth and self-discovery.
Julia Cameron has been an active artist for more than three decades. She is the author of more than thirty books, including such bestselling works on the creative process as The Artist's Way, Walking in This World, and Finding Water. She is also a novelist, playwright, songwriter, and poet, she has multiple credits in theater, film, and television.
!! As a reminder, if you are posting to a personal or other non-PRH account you must include the hashtag #TeamPRH !!
Posted: September 3, 2020