Kate Weinberg Celebrates the Paperback Edition of Her Debut Novel via YouTube and Facebook (1/29)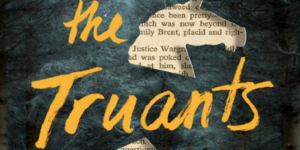 Kate Weinberg discusses her first novel, THE TRUANTS (Putnam), now out in paperback, in conversation with M. L. Rio at a Murder By the Book virtual event via YouTube and Facebook on Friday, January 29 at 2:00 pm (ET).
THE TRUANTS is a thrilling debut for lovers of Agatha Christie and The Secret History, exploring deceit, first love, and the depths to which obsession can drive us. "People disappear when they most want to be seen … What is the true cost of an extraordinary life?"
Kate Weinberg was born and lives in London. She studied English at Oxford and creative writing in East Anglia. She has worked as a slush pile reader, a bookshop assistant, a journalist and a ghost writer.
Posted: January 27, 2021