Katie Arnold Shares Her Writer's Routine via Instagram (10/7)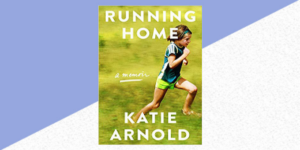 Katie Arnold, author of RUNNING HOME (Random House), will be featured on the RH Writer's Routine via Random House's Instagram on Wednesday, October 7 at 5:30 pm (ET).
With this series, authors let readers into their creative spaces, share their writing routines, and give exclusive insights into their books. Katie Arnold will share her writing process, how her athleticism and creativity fuel each other, and writing your way through grief.
For more than a decade, Arnold chased adventure around the world, reporting on extreme athletes who performed outlandish feats—walking high lines a thousand feet off the ground without a harness, or running one hundred miles through the night. She wrote her stories by living them, until eventually life on the thin edge of risk began to seem normal. After she married, Katie and her husband vowed to raise their daughters to be adventurous, too, in the mountains and canyons of New Mexico. But when her father died of cancer, she was forced to confront her own mortality.
RUNNING HOME is a memoir about the stories we tell ourselves to make sense of our world—the stories that hold us back, and the ones that set us free. Mesmerizing, transcendent, and deeply exhilarating, it is a book for anyone who has been knocked over by life, or feels the pull of something bigger and wilder within themselves.
Katie Arnold is a contributing editor at Outside Magazine, where she worked on staff for twelve years. Her "Raising Rippers" column about bringing up adventurous, outdoor children appears monthly on Outside Online. She has written for The New York Times, Travel + Leisure, Sunset, Runner's World, ESPN: The Magazine, Elle, and many others. And her narrative nonfiction has been recognized by Best American Sportswriting. Arnold is the Leadville Trail 100 Run women's champion. She lives in Santa Fe, New Mexico, with her husband and two daughters.
!! As a reminder, if you are posting to a personal or other non-PRH account you must include the hashtag #TeamPRH !!
Posted: October 5, 2020