KDPG Launches "How Have I Not Read This?" Book Club with Discussion of THE PLAGUE via Zoom (5/5)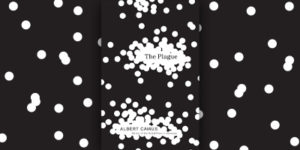 The Knopf Doubleday Publishing Group is launching a new virtual book club, "How Have I Not Read This? with Albert Camus's THE PLAGUE, to be discussed with participants in a digital event featuring authors Emily St. John Mandel, Laura Marris, and Alice Kaplan via Zoom (register here) on Tuesday, May 5, at 7:00pm (ET).
How Have I Not Read This? promises to showcase timeless selections that engage with our current moment, which is epitomized by the inaugural selection. More than seventy years after its original publication, Albert Camus's THE PLAGUE has now become a national bestseller, which was recently hailed in the Los Angeles Times as "a redemptive book, one that wills the reader to believe, even in a time of despair."
How Have I Not Read This? will be highlighted by a monthly live, virtual Zoom event featuring favorite authors in conversation about the current selection. Readers can join the discussion by using #HowHaveINotReadThis, and also by participating in the Zoom event.
Each month, a timely and topical book will be selected for the Book Club from the Knopf Doubleday Group imprint's frontlists and backlists by the Group's authors and editors.
As a reminder, if you are a PRH employee posting to a personal or other non-PRH account, you must include the hashtag #TeamPRH !! 
Posted: May 3, 2020