Ken Follett Q&A on Facebook Live (4/3)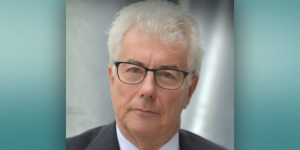 Beloved bestselling Viking/Penguin author Ken Follett will answer questions fans are leaving in the comments section of this post on his official Facebook page on Facebook Live, Friday, April 3 at 11:00am (EDT).
Ken Follett is one of the world's most successful authors. More than 160 million copies of the 30 books he has written have been sold in over 80 countries and in 33 languages. Ken's project, the Century Trilogy, has sold 19.5 million copies worldwide. The three books tell the story of the twentieth century through five generations on three continents. Ken's first major success came with the publication of Eye of the Needle in 1978. A World War II thriller set in England, this book earned him the 1979 Edgar Award for Best Novel from the Mystery Writers of America. It remains one of his most popular books.
Follettt has been active in numerous literacy charities and was the president of Dyslexia Action for ten years. He was the chair of the National Year of Reading, a joint initiative between government and businesses. He is also active in many Stevenage charities and is the president of the Stevenage Community Trust. Ken also set up The Follett Trust, which awards single donations to the arts and in cases of social deprivation and education.
Posted: April 2, 2020