Knopf Acquires World Rights to New Novel by Tayari Jones, Bestselling Author of "An American Marriage"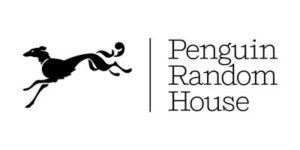 Alfred A. Knopf has acquired world rights to a new novel by Tayari Jones, the bestselling author of An American Marriage, her critically acclaimed fourth book. The new novel, OLD FOURTH WARD, will be published simultaneously in hardcover and ebook by Alfred A. Knopf, and as an audiobook by Penguin Random House Audio. Jordan Pavlin, Vice President and Executive Editor at Knopf, acquired the book from Jane Dystel at Dystel, Goderich & Bourret. The terms of the deal are not being disclosed.
OLD FOURTH WARD tells the story of Jaybird Alexander, who, when facing a threat from a dangerous boyfriend, reaches out to her absent father for help. He drives overnight to rescue her and brings her home to live with him. After a year, her mother relocates to Atlanta to be near her daughter, even though she has lost custody. Soon, Jaybird has two mothers (and two families)—a biological one living in a dilapidated house in the Old Fourth Ward and a stepmother in the affluent neighborhood of Cascade Heights. Years later, when Jaybird is happily married and living in Brooklyn, her husband collapses of a heart attack. And she gets two phone calls, both mothers urge her to "come home".
"Home is a complex idea, one that I have touched on in all of my novels," Jones said, "And, as is often the case when someone returns to her hometown, it's not the same. Neighborhoods change. Lives change. And where there was once a sense of belonging and comfort, there are now tensions."
"Tayari Jones is a master chronicler of the times we live in," said Jordan Pavlin, "a sharp, sophisticated and prodigiously gifted novelist whose works overflow with wisdom, compassion, and love. Few writers write more compellingly about family and identity, or with more empathy for her characters. We are thrilled to publish her on the Knopf list."
Jones is the author four novels, most recently An American Marriage. Published in 2018, it was an Oprah's Book Club Selection and also appeared on Barack Obama's summer reading list as well as his end-of-year roundup. The novel was awarded the Women's Prize for Fiction (formerly known as the Orange Prize), the Aspen Words Prize and an NAACP Image Award. Jones is a graduate of Spelman College, the University of Iowa, and Arizona State University. She is a Professor of Creative Writing at Emory University.
Posted: September 12, 2019