Knopf Author Jonathan Coe Wins Costa Novel Award for MIDDLE ENGLAND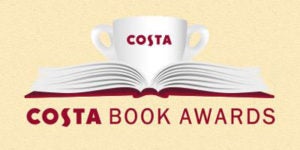 Winners of the 2019 Costa Book Awards, one of the UK's most prestigious and popular literary prizes, have been announced. The award in the Novel category went to Jonathan Coe, author of MIDDLE ENGLAND, published by Alfred A. Knopf in the US and Canada, and by Penguin in the UK. The Costa First Novel award was won by Sara Collins for The Confessions of Frannie Langton, published by Penguin in the UK.
Mr. Coe's MIDDLE ENGLAND, a novel involving the impact of Brexit, was described by the judges as "the perfect fiction for these times." Costa judge and novelist John Boyne added, "If people are serious about healing the country and bringing it back together, this [book] can help do that because it presents in a careful, thoughtful way both sides of a debate."
Congratulations to our authors as well as their editors and publishers.
To view the complete list of 2019 Costa Book Awards winners, click here.
All category winners receive £5,000 (about $6,465) and are now eligible for the £30,000 (about $38,795) Costa Book of the Year prize, which will be announced on January 28 in London.
Posted: January 7, 2020