Knopf to Publish Book on Antitrust by Senator Amy Klobuchar This Spring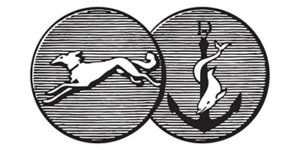 Alfred A. Knopf will publish a new book by Senator Amy Klobuchar in April 2021. ANTITRUST: TAKING ON MONOPOLY POWER FROM THE GILDED AGE TO THE DIGITAL AGE is a call to action for changes to U.S. competition policy, examining the history of America's antimonopoly movement from the Gilded Age to today.
As Big Tech companies continue to dominate entire sectors of our economy and small businesses struggle to stay afloat and reopen in the midst of the coronavirus pandemic, ANTITRUST puts American competition policy in a valuable and historic context, underscoring the importance of a renewed antitrust movement at this critical moment in time. Laying out a concrete road map for change for Congress and the Biden administration, the book is a fascinating read, combining history, law, and politics.
The announcement was made today by Victoria Wilson, Knopf Vice President and Senior Editor, who acquired the book from Paul Fedorko. ANTITRUST will be published simultaneously in hardcover and ebook by Alfred A. Knopf, and in audio by Penguin Random House.
"Corporate consolidation, monopoly power, dark money, and rising levels of income inequality are problems that require a newly invigorated pro-competition agenda," said Senator Klobuchar. "My book traces the history of America's antitrust movement, explaining why it mattered when the Sherman Antitrust Act was passed by Congress in 1890 and why it matters even more today. It shows how new laws and more effective enforcement are essential to protecting American consumers and free enterprise."
"There is an urgent need for Senator Klobuchar's book," said Wilson. "It explores antitrust protections of the past and makes clear what is needed to protect Americans going forward. There isn't anyone in the Senate who has a better grasp of these issues than Senator Klobuchar, a longtime member of the Senate Judiciary and Commerce Committees and the lead Democrat on the Senate Antitrust subcommittee."
ANTITRUST is an in-depth exploration of monopolies in America, from the Founding Fathers' distaste for England's East India Tea Company, to the heartland's union- and farmer-led uprisings against the robber barons of the Gilded Age, to the passage of the Sherman Act and Teddy Roosevelt's trustbusting. Klobuchar writes about John D. Rockefeller's Standard Oil Trust ruthlessly driving competitors out of business and about the Progressive Era. She takes the reader through the complexities of the legal battles of the last century, including the breakup of AT&T, the Microsoft case, and the current legal actions against Big Tech. But the book is more than a historical and legal account: it contains a passionate call for immediate change and shows us how we can harness the growing discontent with monopolies to make real changes to government policy.
As the lead Democrat of the Senate Judiciary Subcommittee on Antitrust, Competition Policy and Consumer Rights, Klobuchar has long fought to strengthen antitrust enforcement efforts, protect consumers, and promote competition.
Amy Klobuchar is the senior senator from Minnesota and a longtime member of the Senate Judiciary Committee. She was the first woman from her state to be elected to the U.S. Senate, and a former candidate for President of the United States. She was born in Plymouth, Minnesota, and graduated from Yale University and the University of Chicago Law School. She lives in Minneapolis, Minnesota.
Posted: January 11, 2021