Knopf to Publish Lawrence Wright's THE PLAGUE YEAR in June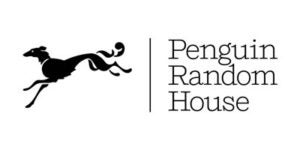 Lawrence Wright, who won a Pulitzer Prize for his book, The Looming Tower: Al-Qaeda and The Road to 9-11, has written an all-encompassing account of COVID-19 in America, from its origins in China, to the critical first weeks and months of its arrival in the U.S., through its escalation around the world, to today.
"We are witnessing an extraordinary moment in history," said Wright, "where lives are being lost to COVID 19 every day. As a reporter, I feel a great responsibility to give a full accounting of what has happened – indeed is still happening – and to sort through the science, to address the political calamity, to gain an understanding of what has led to this moment, and to pay tribute to all the professionals who are putting their lives on the line."
Wright reports on the Trump administration's response. He shows how the virus was handled by politicians, policy makers, and frontline workers, the vaccine development and its ongoing rollout, and the newly emerging virus variants. His account takes note of the failures that might have spared the nation from the magnitude of the catastrophe, but he also shines a light on the heroes who have fought to curb this contagion.
The book, THE PLAGUE YEAR, will be published by Knopf on June 8, with an initial printing of 100,000 copies. A part of it appeared in a recent issue of The New Yorker. Last spring, Knopf published Wright's The End of October, a novel that all but predicted our current pandemic. It went on to become a national bestseller.
In THE PLAGUE YEAR, Wright takes us inside the Center for Disease Control and the White House, into a hospital COVID ward, into the realm of prediction specialists – and even inside the human body, diving deep into the science of how virus and vaccines function. Wright cuts through layers of misinformation and obfuscation, giving readers the first clear-eyed assessment of this ongoing catastrophe, and pays tribute to the medical professionals who continue to risk their lives fighting the virus.
Posted: January 27, 2021