LAMBDA Literary Does Pride with Nico Tortorella via Crowdcast (9/11)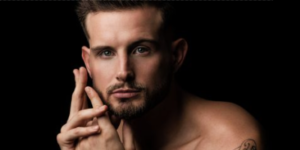 Nico Tortorella, author of SPACE BETWEEN (Crown) and ALL OF IT IS YOU (Crown Archetype), joins #LambdaLiteraryDoesPride via Crowdcast on Thursday, June 11 at 8:00pm (ET).
In SPACE BETWEEN,Tortorella investigates love, sex, gender, addiction, family, fame, and fluidity through their personal story and the lens of their nonbinary identity.
ALL OF IT IS YOU, the debut poetry collection from Tortorella, explores "all of it," from the smallest cells in our bodies to the outer limits of our universe.
Tortorella is an actor, television personality, and author. Nico stars in the hit series Younger and is an outspoken advocate for the LGBTQIA+ community. They live in New York.
!! As a reminder, if you are a PRH employee posting to a personal or other non-PRH account, you must include the hashtag #TeamPRH !! 
Posted: June 10, 2020