Lamya H on Memoir and Reading Your Life Like a Text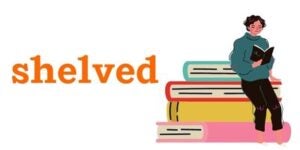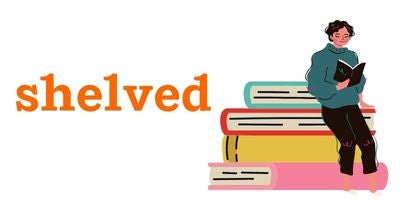 Today, we bring you Lamya H, author of the memoir, HIJAB BUTCH BLUES (The Dial Press),  that tells her story as a queer hijabi Muslim immigrant who survived her coming-of-age by drawing strength and hope from stories in the Quran in this daring, provocative, and radically hopeful memoir.
Shelved asked Lamya H about the memoirs that challenge our traditional notion of memoir and on building the writer's club of her dreams.
Favorite reading spot and why?
Definitely the New York City subway. Riding it feels like an in-between activity, like getting bonus time, and spending that time reading feels magical. I love being able to disappear into the world of my book while being surrounded by the buzz of other people doing their things and living their lives. And I especially love it when my subconscious just knows when it's time to come out of the book and back into the world because I'm at my stop.    
One book at a time or too many to keep track of?
I read one book at a time, but usually have a second book in my bag in case I finish the first one and am stuck waiting (probably for the subway!) – and then also a third at home that's short stories or essays or something episodic in case I forget my primary book at work. Does this answer reveal too much about my anxieties?  
A memoir that challenged your idea of what a memoir could be?
It's hard to pick one, so here are two! STONE BUTCH BLUES, by Leslie Feinberg, which taught me that writing about oneself could also be deeply political, that it's possible to write effortlessly about multiple marginalized identities. And, FUN HOME, by Alison Bechdel, which plays with myth, memory and literary analysis, which taught me that it's possible to read your life like a text.    
What bookstore are we most likely to find you at?
Bluestockings, in the Lower East Side in New York. I used to live on that block and spent a lot of time at that bookstore. I love that it's such an intentional feminist space, I love that they stock zines and posters and T-shirts and free covid tests. I love that you can sit and work there without having to buy anything. And their curation of books is amazing!     
Build your own writer's club! Who have you invited and why?
Dean Spade, whose writing always challenges me to think about justice in systemic ways. Mariame Kaba, who is doing incredible work on prison abolition and radical futures. I could listen to the two of them talk – individually or together – forever.
Posted: February 7, 2023