Lee Child's New Jack Reacher Co-Author: His Brother Andrew Grant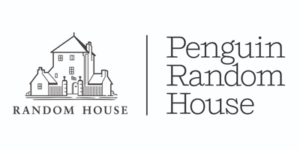 Random House announces the next Jack Reacher novel, the 25th in the multimillion-copy selling series from Lee Child, will be written by him and his brother, the writer, Andrew Grant.
"I always thought I'd retire at 65, but I'm not quite ready yet," says Child. "I love my readers and know they want many more Reacher stories in the future. I am thrilled to announce anew writing partnership that ensures Reacher stays on the road for a long time. Going forward, I will be collaborating with my younger brother Andrew Grant. Writing together as Lee Child and Andrew Child, our first book THE SENTINEL will be published in fall 2020."
"Random House is thrilled that Lee and Andrew will continue to bring Jack Reacher to readers as they write new books together," says Gina Centrello, President of the Random House group. "Andrew is a terrific writer who intimately knows what makes Jack Reacher tick. Now with Lee, writing together with his brother, the Reacher series is primed for new heights. THE SENTINEL proves no one can take down Jack Reacher."
Lee Child is the #1 New York Times bestselling author of 24 books in the Jack Reacher series. There are currently over 100 million copies of his books sold worldwide. Andrew Grant is the author of Too Close to Home and Invisible, among others, published by Ballantine Books.
Random House is a division of Penguin Random House LLC.
# # #
Posted: January 22, 2020