Madeline McIntosh Named CEO of Penguin Random House U.S.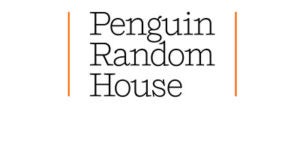 April 5, 2018
Dear colleagues,
Ten years ago, in the spring of 2008, my first week at Random House was Madeline McIntosh's last week with the company. She was relocating to Luxembourg to join Amazon's Kindle team in Europe. In our meetings during that shared week, her sharp intellect and contagious passion for publishing greatly impressed me, and I knew immediately that I wanted to bring her back to our company.
Many conversations between us ensued, and in December 2009 Madeline rejoined as Random House's President of Sales, Operations, and Digital. In the months and years that followed, Madeline became a highly trusted and valued partner to me and to the entire Random House leadership team as we navigated through the most disruptive period in the digital transformation of the publishing industry.
When Random House merged with Penguin in July 2013, I asked Madeline to serve as COO of Penguin Random House U.S. During that important phase of our newly formed company, she was responsible for key aspects of the business and post-merger integration, including the unification of our sales and operations departments. She led these efforts with her signature blend of clarity and foresight, and commitment and care.
In September 2014, after almost twenty years of leadership roles in our corporate and service areas, Madeline was appointed President of the Penguin Publishing Group, our largest publishing division in the U.S. Over the past three and a half years, Madeline's decisive leadership and creative instincts for compelling stories and ideas have ensured a smooth and successful transformation of the Penguin business. She is now one of the most well-rounded and experienced executives in publishing.
Today, it is my great pleasure to share with you that Madeline will be appointed CEO of Penguin Random House U.S. with full responsibility for our local business, effective immediately. In her new role, she will continue to report to me as the CEO of Penguin Random House worldwide. This appointment aligns our structure in the U.S. with that of the rest of our territories.
Madeline will be succeeded as President of the Penguin Publishing Group by Allison Dobson, who has been Senior Vice President, Strategy and Finance, at Penguin. Reporting to Madeline will be our U.S. adult and children's publishing: Crown Publishing Group, Knopf Doubleday Publishing Group, Penguin Publishing Group, Penguin Young Readers, Random House Publishing Group, and Random House Children's Books. Also reporting to Madeline will be Operations, Sales, and the Author Platforms & Digital Publishing Development team, including our Audio Publishing business.
The functions that provide shared support for all our businesses globally will continue to report to me: Communications, Corporate Development, Human Resources, Finance/M&A, and Legal. Each of these global functions will provide dedicated support and resources to our U.S. team.
Also continuing to report to me are each of the CEOs of our international companies: PRH UK; PRH Canada; PRH Australia & New Zealand; PRH India; PRH South Africa; PRH Grupo Editorial Spain & Latin America; PRH China/North Asia; and DK. I will also continue to lead our partnerships with our sister companies Verlagsgruppe Random House in Germany and Grupo Companhia das Letras in Brazil.
On July 1, Penguin Random House will celebrate its five-year anniversary, as well as our cultural and commercial success around the globe. In the next twelve months, our Penguin colleagues will be moving into our 1745 Broadway building in New York City, which will remain our global headquarters. Over the next five years, we will strive to further grow our publishing business in the U.S. and internationally, especially in growth regions and emerging markets. Given this strategy and the size and importance of the U.S. business for Penguin Random House worldwide, now is the right time for dedicated leadership in our U.S. market. There is no one better prepared and more qualified than Madeline to assume that responsibility. And I very much look forward to continuing our partnership—which started almost ten years ago, and which I greatly benefited from and enjoyed—in this exciting next chapter for our U.S. company.
Please join me in congratulating Madeline on her promotion and wishing her all the best in her new position.
Yours,

Posted: April 5, 2018