Margaret Anastas to Launch New Imprint at Viking Children's Books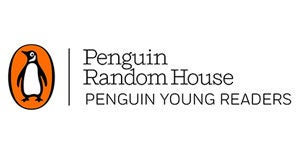 Jen Loja, President, Penguin Young Readers, and Ken Wright, President and Publisher, Viking Children's Books and Philomel Books, imprints at Penguin Young Readers, announced today that MARGARET ANASTAS will join Viking Children's Books, where she will launch a to-be-named imprint dedicated to publishing commercial picture books and picture-book franchises. Ms. Anastas was most recently an editorial director at HarperCollins Children's Books. Ms. Anastas will report to Ken Wright. Her appointment is effective next month.
Margaret Anastas has been an editorial director at HarperCollins Children's Books for seventeen years, where she has been responsible for acquiring and publishing commercial books and publishing franchises, focusing mainly on picture books. Most notably, she acquired two picture-book properties that have been developed into bestselling multi-format brands: Fancy Nancy and Pete The Cat. She has also acquired such bestselling picture books, as: Not A Box by Antoinette Portis, Dear Girl by Amy K Rosenthal, The Bad Seed and The Good Egg by Jory John, and I've Loved You Since Forever, and You Are My Happy by TODAY show anchor, Hoda Kotb.
Jen Loja said, "I could not be more delighted to have Margaret join our team here at Penguin. As publishers and parents, so many of us here have admired the books she creates, and it is an added treat to have Margaret return home to Penguin to work on many more terrific books for some of the youngest readers."
Ken Wright added, "Margaret has a unique understanding of what very young children are truly drawn to in storytelling, and her career in picture book-making has reflected that, book after book. It's a real pleasure for me to welcome her to Viking and I really look forward to what she is going to do with the incredible team we have here at Penguin Young Readers."
Margaret Anastas said, "I have always admired Viking and Penguin Random House, and am thrilled to be able join such a creative and dynamic team and to bring new voices to a beloved and iconic children's brand."
Before joining Harper, Anastas was a children's book buyer for Barnes & Noble, following which she managed children's national accounts as a rep at William Morrow/HarperCollins, subsequently joining Penguin as the Editorial Director for Grosset & Dunlap.
Posted: September 12, 2019