Maria Shriver Partners with Penguin Life on New Imprint, The Open Field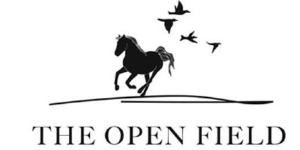 Emmy Award–winning journalist, producer, and New York Times bestselling author Maria Shriver is partnering with publisher Penguin Life to launch a new imprint called The Open Field.
Maria Shriver says, "The Open Field will commission and publish voices from all walks of life and areas of human endeavor that seek to inform, ignite, inspire, and move humanity forward—one person at a time. Books published under The Open Field imprint will be unique in look and feel, in mission and purpose. Each one will carry readers' minds beyond judgments and troubles, into new reaches of peace and compassion."
The Open Field will publish roughly three books a year. Brian Tart, president and publisher of Penguin Life, Viking, and Penguin Books, will also serve as publisher of the new imprint while Shriver will be the founder.
Tart says, "I have worked with Maria on her books for a number of years now and have always been impressed with her instinct for all aspects of publishing and her commitment to sharing ideas that impact all our lives for the better. Partnering with her on The Open Field makes perfect sense for Penguin Life—it allows us to inspire more readers to be their best."
Already under contract are two books coming out this spring.
Bestselling author, life coach, and sociologist Martha Beck's THE WAY OF INTEGRITY: Finding the Path to Your True Self is on sale April 13, 2021. In this new book, Beck explains why integrity—being in harmony with ourselves—is the key to a meaningful and joyful life. She presents a four-stage process that anyone can use to find integrity, and with it a sense of purpose, emotional healing, and a life free of mental suffering.
Coming on March 16, 2021, is THE CALL TO UNITE: Voices of Hope and Awakening, edited by Tim Shriver and Tom Rosshirt, with an epilogue by Maria Shriver. Capturing the spirit and goal of The Call to Unite Livestream Event, which Tim Shriver organized in April of 2020, the beautiful new book features words of hope, wisdom, and inspiration from all walks of life: doctors, nurses, activists, religious leaders, former presidents, and artists. There are over one hundred contributors, including former presidents Bill Clinton and George W. Bush, bestselling authors Richard Rohr, Elizabeth Gilbert, TD Jakes, Eckhart Tolle, Arianna Huffington, Krista Tippett, José Andrés, Van Jones, Rick Warren, Deepak Chopra, Amy Grant, Arthur Brooks, Jewel, and many more. With poems, essays, prayers, and insightful conversations, THE CALL TO UNITE offers readers a book of wisdom to turn to in hard times, with lessons to live by that will stand the test of time.
Maria Shriver is a mother of four, an Emmy and Peabody Award–winning journalist and producer, an NBC News Special Anchor, and the author of seven New York Times bestselling books, as well as a bestselling coloring book for individuals with Alzheimer's and their caregivers. She is also the founder of the nonprofit The Women's Alzheimer's Movement and the media enterprise Shriver Media, which produces the top-rated online newsletter The Sunday Paper and other digital content, documentaries, and films that ignite social conversations and inform the issues of our time. When she is not thinking or writing, Shriver can be found hanging with her kids.
Posted: January 26, 2021