Matt Haig to Explore THE MIDNIGHT LIBRARY via Facebook Live (10/13)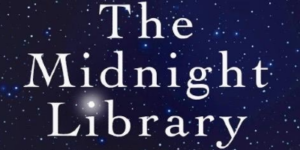 Warwick's hosts a virtual event with Matt Haig, whose new novel is THE MIDNIGHT LIBRARY (Viking), in conversation with author Margarita Montimore via Facebook Live on Tuesday, October 13 at 3:00 pm (ET).
In Haig's THE MIDNIGHT LIBRARY, Nora Seed is faced with the possibility of changing her life for a new one, following a different career, undoing old breakups, realizing her dreams of becoming a glaciologist; she must search within herself as she travels through the Midnight Library to decide what is truly fulfilling in life, and what makes it worth living in the first place.
Matt Haig is the author of the internationally bestselling memoir Reasons to Stay Alive, along with five novels, including How to Stop Time, and several award-winning children's books. His work has been translated into more than thirty languages.
!! As a reminder, if you are posting to a personal or other non-PRH account you must include the hashtag #TeamPRH !!
Posted: October 10, 2020