McCullough, Partridge, Stamper NBA "Young People's" Longlisters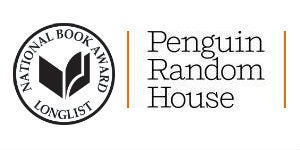 The 2018 National Book Awards season is officially underway with this week's serial announcements of the ten titles "long-listed" in each of five categories.
Three titles published by Penguin Young Readers and Random House Children's Books are nominated as Young People's Literature semi-finalists:
BLOOD WATER PAINT by Joy McCullough
(Dutton Children's Books/Penguin Young Readers)
BOOTS ON THE GROUND: America's War in Vietnam by Elizabeth Partridge
(Viking Children's Books/Penguin Young Readers)
WHAT THE NIGHT SINGS by Vesper Stamper
(Knopf Books for Young Readers/Random House Children's Books)
Also, longlisted is THE ASSASSINATION OF BRANGWAIN SPURGE by M. T. Anderson and Eugene Yelchin, published by Penguin Random House Publisher Services client Candlewick Press.
Congratulations to all.
Click here for the complete 2018 National Book Awards Young People's Literature Longlist.
The NBA finalists will be announced October 10.
Posted: September 12, 2018