"Meet the Bookstagrammer" to Feature Bezi of @beingabookwyrm via Instagram (7/15)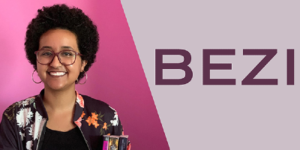 For this Random House Virtual event, "Meet the Bookstagrammer," Random House social media associate Megan Tripp (who also runs the Bookstagram account @BooksnBlazers) introduces us to the faces behind some of our favorite bookstagram accounts on Instagram. Meet Bezi of @beingabookwyrm. She will talk about her favorite books, what she loves about the fantasy genre, and why we should all #ReadEthiopian via @RandomHouse on Instagram on Wednesday, July 15 at 12:30 pm (ET).
!! As a reminder, if you are posting to a personal or other non-PRH account you must include the hashtag #TeamPRH !!
Posted: July 14, 2020