Meredith Talusan In Conversation with Garrard Conley via Crowdcast (5/29)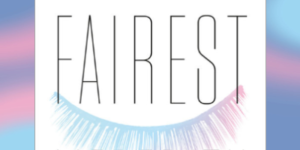 Meredith Talusan, author of FAIREST (Viking), will be in conversation with Garrard Conley, author of BOY ERASED (Riverhead) at a virtual event co-hosted by Harvard Bookstore and the Harvard Gender & Sexuality Causus via Crowdcast on Friday, May 29 at 7:00pm (ET).
FAIREST is a singular, beautifully written coming-of-age memoir of a Filipino boy with albinism whose story travels from an immigrant childhood to Harvard to a gender transition and illuminates the illusions of race, disability, and gender.
Meredith Talusan is an award-winning author and journalist who has written for The Guardian, The New York Times, The Atlantic, The Nation, WIRED, SELF, and Condé Nast Traveler, among many other publications, and has contributed to several essay collections. She has received awards from GLAAD, The Society of Professional Journalists, and the National Lesbian and Gay Journalists Association. She is also the founding executive editor of them., Condé Nast's LGBTQ+ digital platform, where she is currently contributing editor.
Garrard Conley is the author of the acclaimed memoir BOY ERASED, which has been translated in over a dozen languages and is now a major motion picture. Conley is also a creator and producer of the podcast UnErased, which explores the history of conversion therapy in America through interviews, historical documents, and archival materials provided by the Mattachine Society of Washington, D.C.
!! As a reminder, if you are a PRH employee posting to a personal or other non-PRH account, you must include the hashtag #TeamPRH !! 
Posted: May 28, 2020